Once your accreditation has been approved and your contract has been signed with Brighte, you will contacted by your nominated Brighte BDM who will guide you through your training and make sure you're setup and ready to offer the ACT SHS Loan.
Setting up your marketplace profile
Customers are able to request quotes from you by choosing your listing in the Brighte marketplace. By setting up your service areas and product categories you'll ensure that your listing is visible to potential customers.
To set this up, simply login to the Portal and review your marketplace configuration. Here's an example of how that looks within the Portal.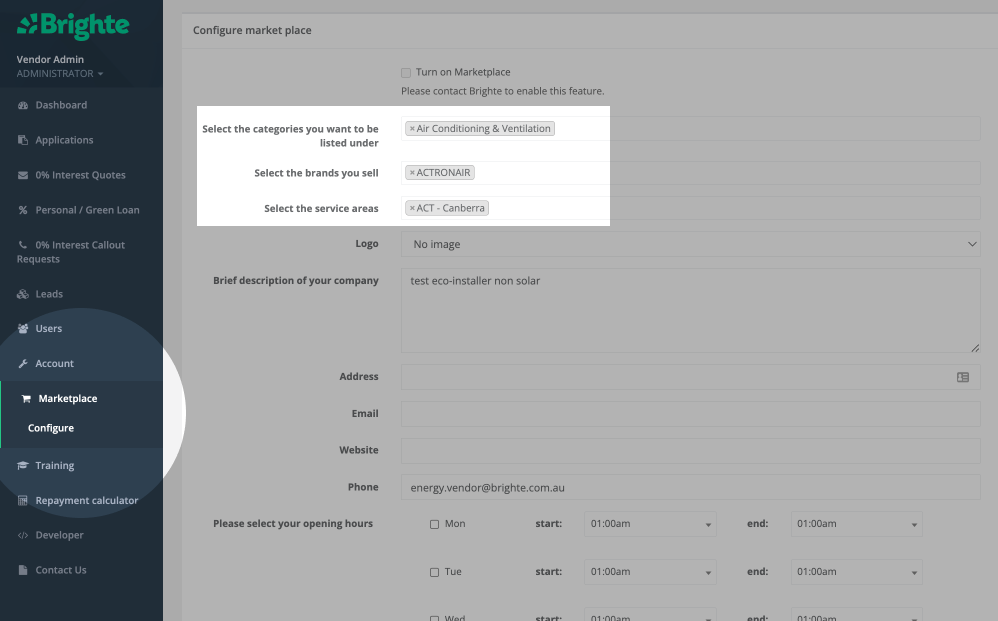 Your listing on the marketplace
Once your profile is setup and ready to go, your listing will be updated on the Brighte Marketplace (this can take up to 1 business day to update).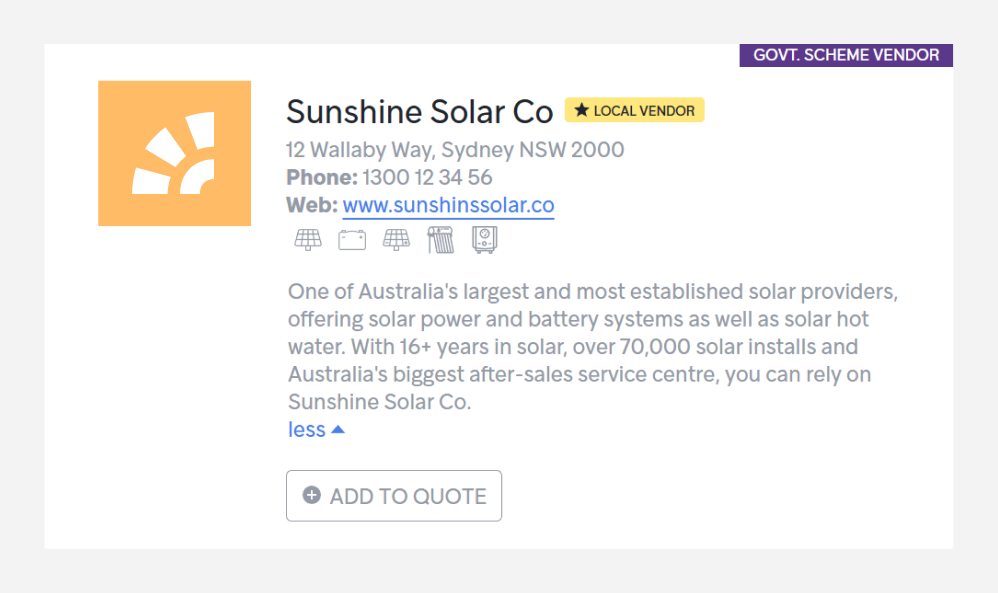 Receiving leads
You will receive a notification via SMS and email when a customer has requested a quote from you via the Brighte marketplace.
You will need to login into the Portal to confirm the lead, and from there you can follow your internal sales process to contact this potential customer. 
When ready, you can create a loan referral via the Leads section of the Portal by viewing the lead and then choosing Create a referral.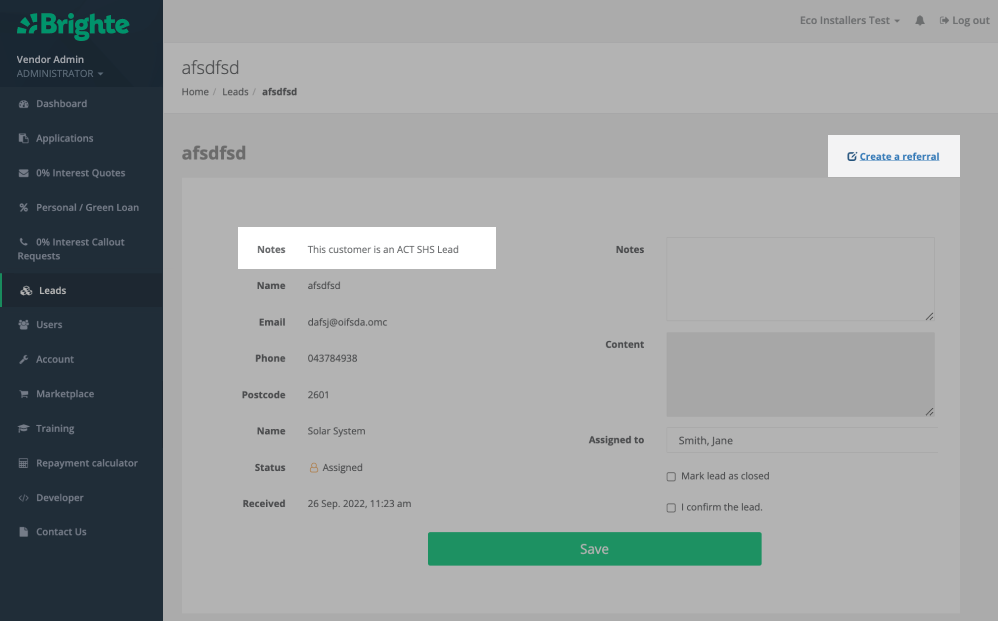 Assigning leads
Within the Portal you are able to specify the leads recipient. Please make sure this is the appropriate person in your business so that customers can be contacted in a timely manner.
For additional questions, please contact your Brighte BDM.