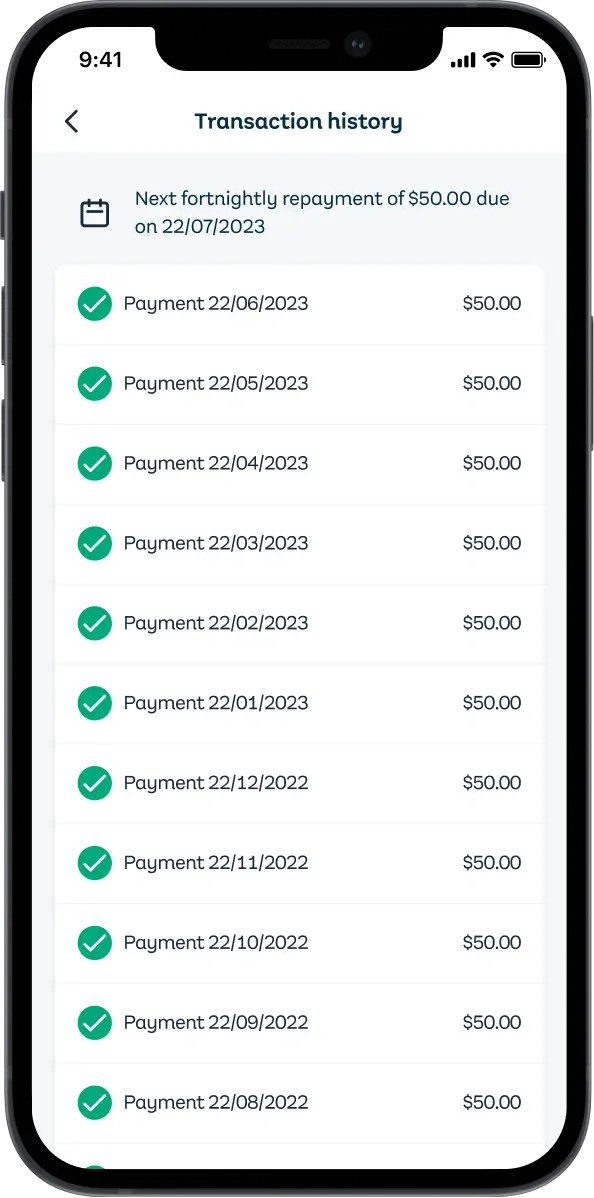 View transaction history
Get a comprehensive overview of your account activity anytime, anywhere. Conveniently browse and review your transaction history.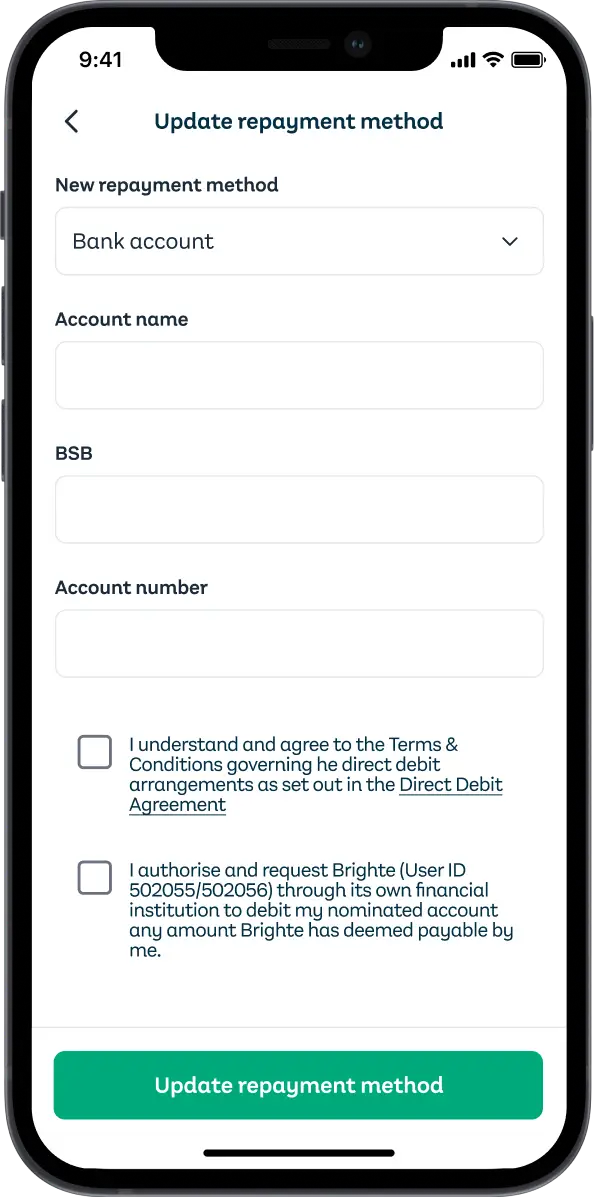 Make one-off payments
Need to make a quick payment? The Brighte App enables you to effortlessly make one-off payments for all account types, the app also provides the option to save your banking details for next time.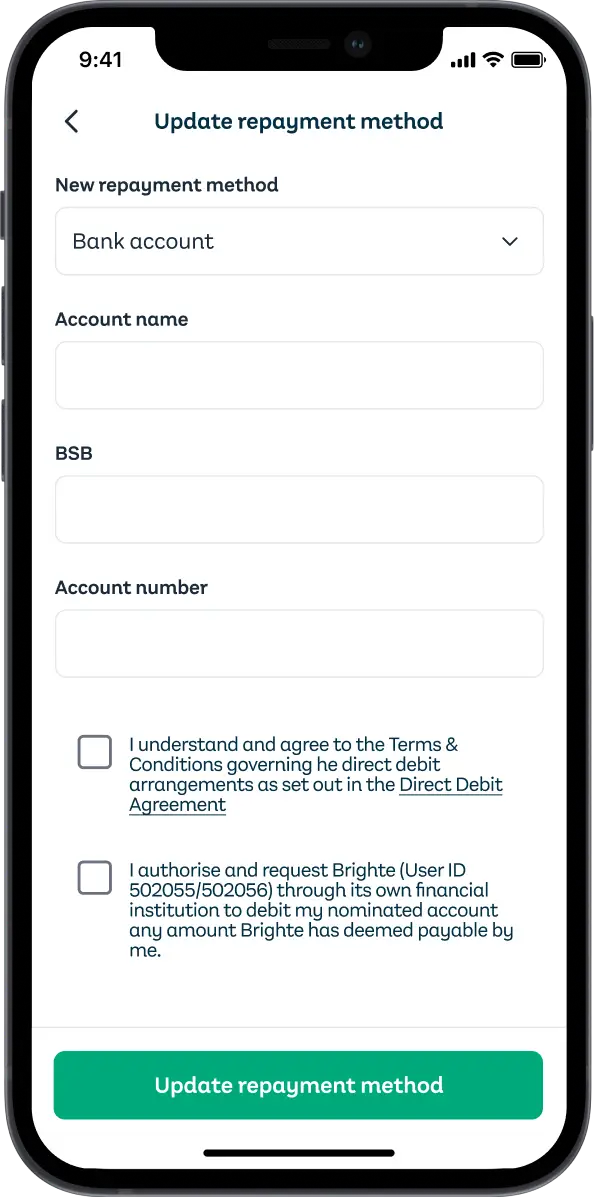 Change repayment method
Life is full of changes, and so are your financial needs. With the Brighte App, you can easily update your repayment method and make adjustments to suit your evolving circumstances.