Come join us on our mission
Be part of a purpose-driven business that is on a mission to make every home sustainable. From engineering, to product, to tech – our teams play a key role in building a brighter future.
Browse all jobs
We're looking for people to join us as we scale at pace
What does that mean for you? Brighte offers the unlimited opportunity for professional and personal growth, a chance to make a difference in a team that's scaling at pace, and the freedom to be your whole self.
Whether it's working with each other, our partners, or bringing our work to life, we live and breathe our values.
🏐 Call the Ball
We take ownership, think with initiative and challenge the status quo
💡 Brighter Together
We're collaborators who treat each other with respect and embrace our differences
🏆 Deserve the Customer
We're obsessed with solving customer problems
🤓 Be Human
We're authentic and not afraid to be ourselves
🌱 Think Big, Stay Green
We're scaling but we haven't lost our start up hustle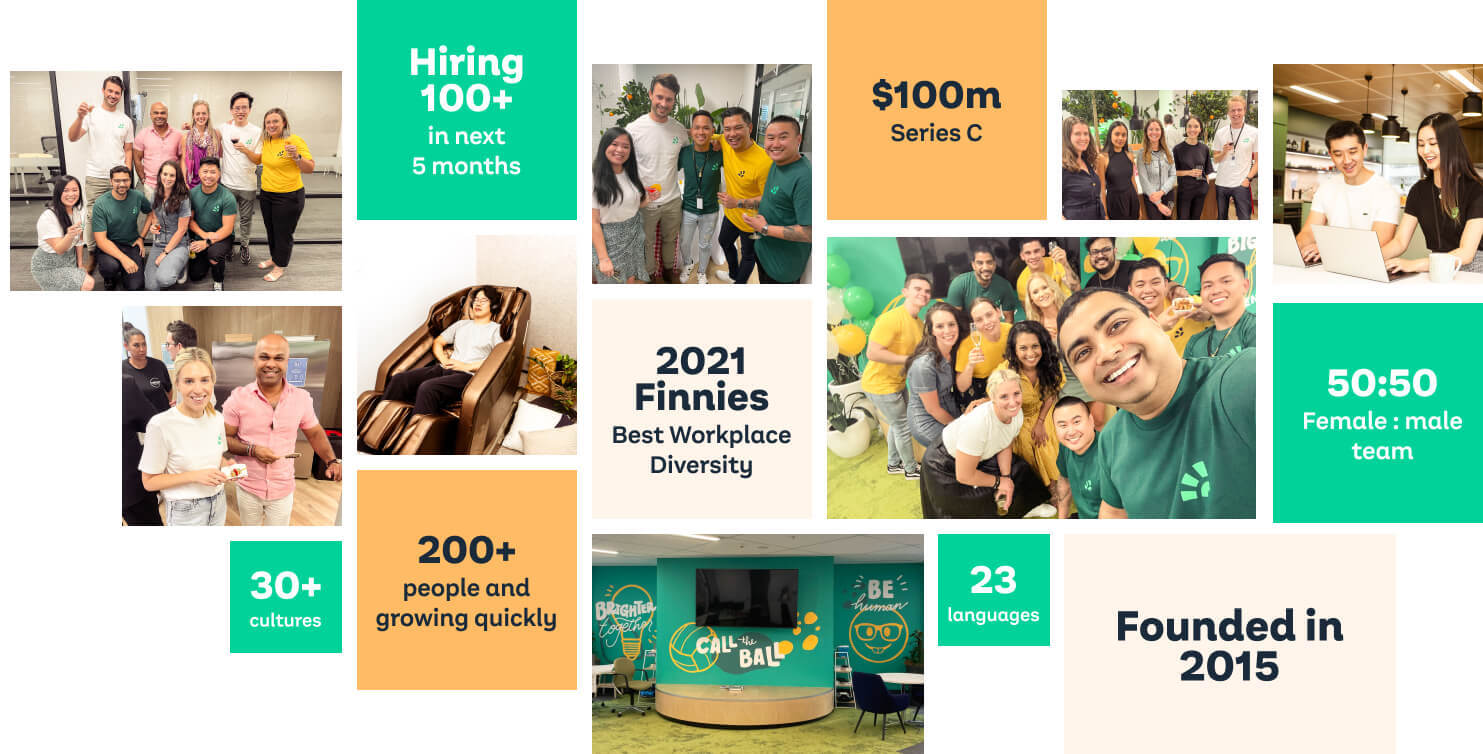 Glassdoor
Don't just take our word for it. Here's what people are saying on Glassdoor.
More about Brighte
Acknowledgement of Country
Brighte acknowledges Aboriginal and Torres Strait Islander peoples as the traditional custodians of our land - Australia. We pay our respect to them and their cultures and to the elders past, present and emerging. The Gadigal of the Eora Nation are the traditional custodians of the land on which Brighte's office stands.