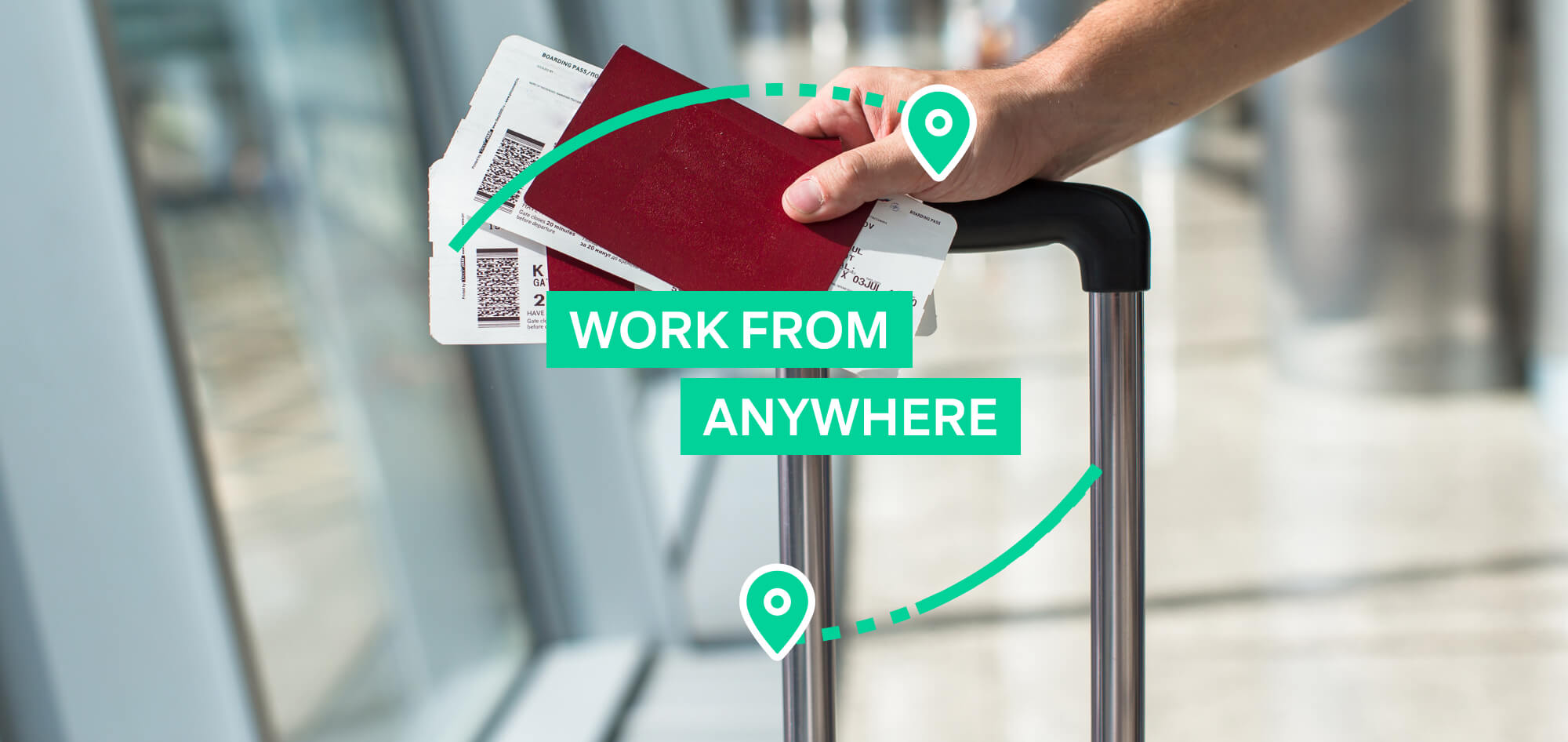 Careers
Work From Anywhere: How we're giving our people the flexibility they love
Our 'Work From Anywhere' culture means that our people can be where they need to be without missing a beat at work.
We've all got homes, families and personal commitments here at Brighte, and as dedicated as our teams are, we encourage everyone to find a balance between their jobs and private lives that keeps them healthy, happy and fulfilled.
As such, being lucky enough to live in a digital age we've decided to really embrace virtual working technology and its advantages. Our 'Work From Anywhere' culture at Brighte means that our people can be where they need to be without missing a beat at work. We asked Brad Rocheleau, Lead Engineer, and Jeroen Boersma, Head of Research and Innovation, to fill us in below on what #WorkFromAnywhere at Brighte means to them, and how it's enabled them to manage their own unique situations effectively. Read their experiences below!
Brad Rocheleau, Lead Engineer
In November 2021, when an unexpected family emergency hit, our WorkFromAnywhere program allowed me to continue working on the important initiatives at Brighte while caring for my seriously ill mother in America.
My managers at Brighte were so empathetic and provided ample flexibility for me to work across time zones and during irregular hours. Fundamentally, this allowed me to take care of those I love the most without pausing my career.
Dealing with a 10-hour time zone difference was a significant challenge. As a father to young children, 'witching hour' (roughly 5-6pm) overlapped with when my colleagues in Sydney were starting their day, and balancing dinner, bathing, bed time, 'morning' meetings and inbound Slack notifications made many evenings a hectic juggling act. I ended up working til midnight most evenings – the epitome of 'burning the candle at both ends' as I was with my mom in the hospital during the day.
But from the onset, I was incredibly impressed with Brighte's empathy and compassion towards my situation. I was expecting to have to go on an indefinite period of unpaid leave which would have made an already immensely stressful situation a lot worse, so I cannot thank my managers enough for the arrangements they made to support me and enable me to continue working. I do have to say though that I'm very glad to be back in Sydney now – with childcare!
Jeroen Boersma, Head of Research & Innovation
I've lived abroad on-and-off for well over five years, mostly in Sydney with stints in Singapore, Dublin and even Mozambique thrown in too. For me, living among different cultures and possibilities is such a 'rich' experience and I wouldn't have wanted it any other way. 
However, as many will recognise, living in different places does come with leaving part of yourself behind with close family and friends elsewhere. Add a pandemic on top, and the option to fly over from time to time for a visit disappeared for a very long time too.
Before joining Brighte, I said it was important for me to visit my family (including 6 nieces and nephews!) the moment the borders opened as covid-19 had prevented me from seeing them for over 2.5 years. From the very first conversation we had, the company was fully supportive of that. They understood that for me to bring my 'whole' self to work, I had to be able to ground myself by reconnecting with my family and friends in person.
What started as an experiment, Brighte has taken even further by becoming a remote-first #WorkFromAnywhere company. We've still got an office and have plenty of in-person meetups (both social and work-related) to maintain our community (important for grads, expats and others), but I can now continue being part of our Brighte community while also spending periods working from back home, near my friends and family. That excites me a lot. 
Having just come back from nearly two months in Europe, I've seen first-hand how amazing #WorkFromAnywhere is. With a large time difference there can be challenges but thanks to a terrific and independent team, it has worked pretty well. Amongst the things that helped make it work for me are:
Writing out a plan for everyone in advance outlining the hours I will be online, how I will communicate and which channels to use, which projects I will continue to cover while away and which to find a different solution for.

Not overwhelming myself by working on both sides of the Australian clock. It's better to agree to overlap a couple of hours at one end of the day, so I can have essential catch-ups that have to happen in person while keeping enough time to work and live where I am.

Turning downtime while Australia is offline into creative opportunities. I enjoy the chance to work on projects undisturbed for a good few hours. Sometimes you may even be able to tag-team with others by continuing their work when they go offline and vice versa.
For Brighte to become a remote-first #WorkFromAnywhere company shows its commitment to creating a work environment that works for everyone. I am really excited about it! 
To explore open roles, visit Brighte's Careers page.