We're thrilled to be working alongside the Tasmanian Government on their clean energy transition, as well as helping our partners grow their businesses so that together we can make every home sustainable.
The below guide will step you through the process of completing a loan application for the Energy Saver Loan Scheme.
You've received a lead
You will be notified via email and SMS when you have received a lead for the Energy Saver Loan Scheme from the Brighte marketplace.
To view the lead, login via the Brighte Portal or via the Brighte Vendor App.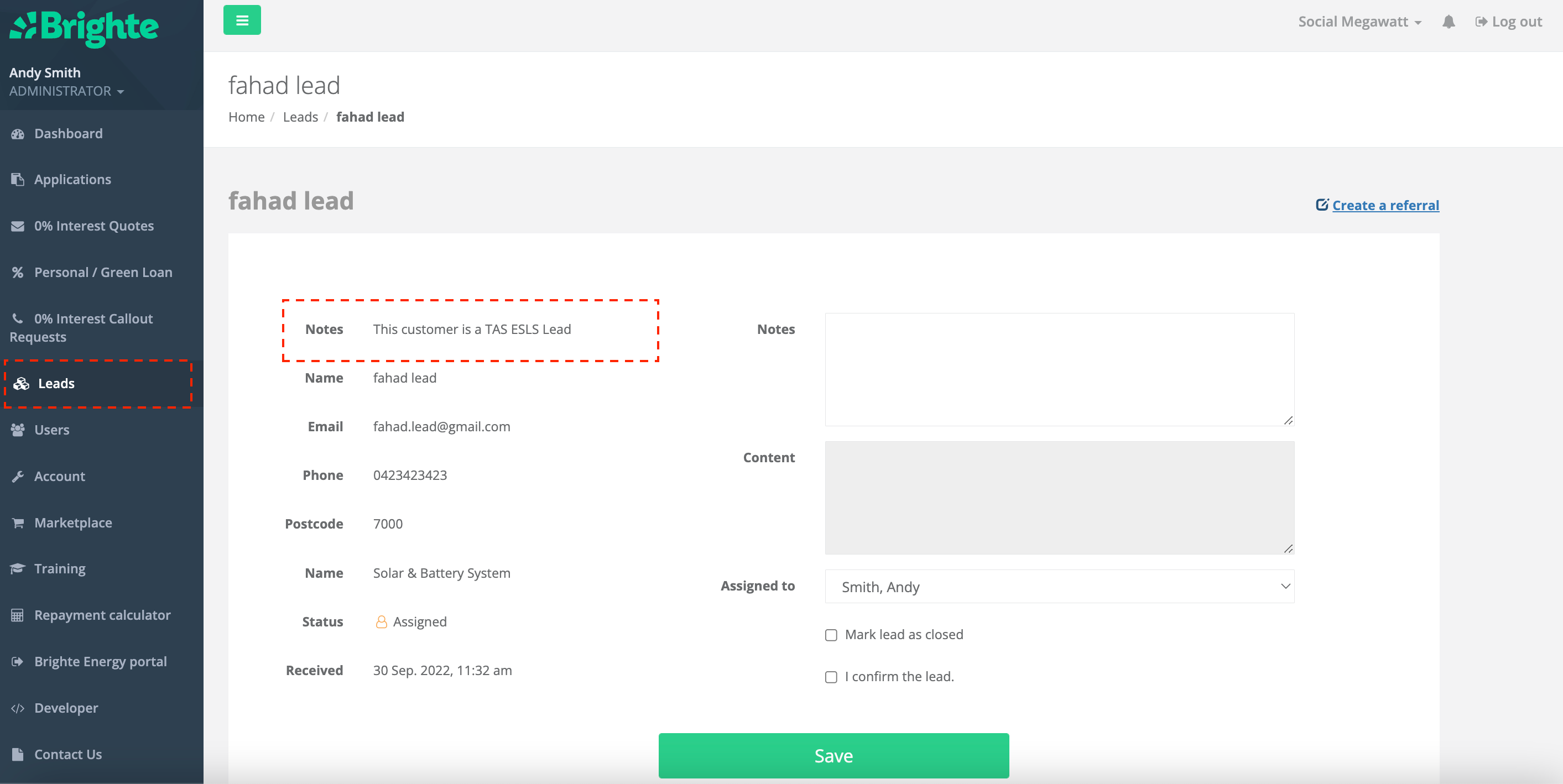 Sending a referral
Once your customer has confirmed they would like to proceed with the application, and there has been an inspection to confirm suitability of the product for their needs, you can send them a referral.
In the portal or app, go to the Personal / Green Loan tab on the left side of the screen and select New Referral. 
From here you'll be asked to enter information about the application:
Is this household or business?

Product information 

Contact information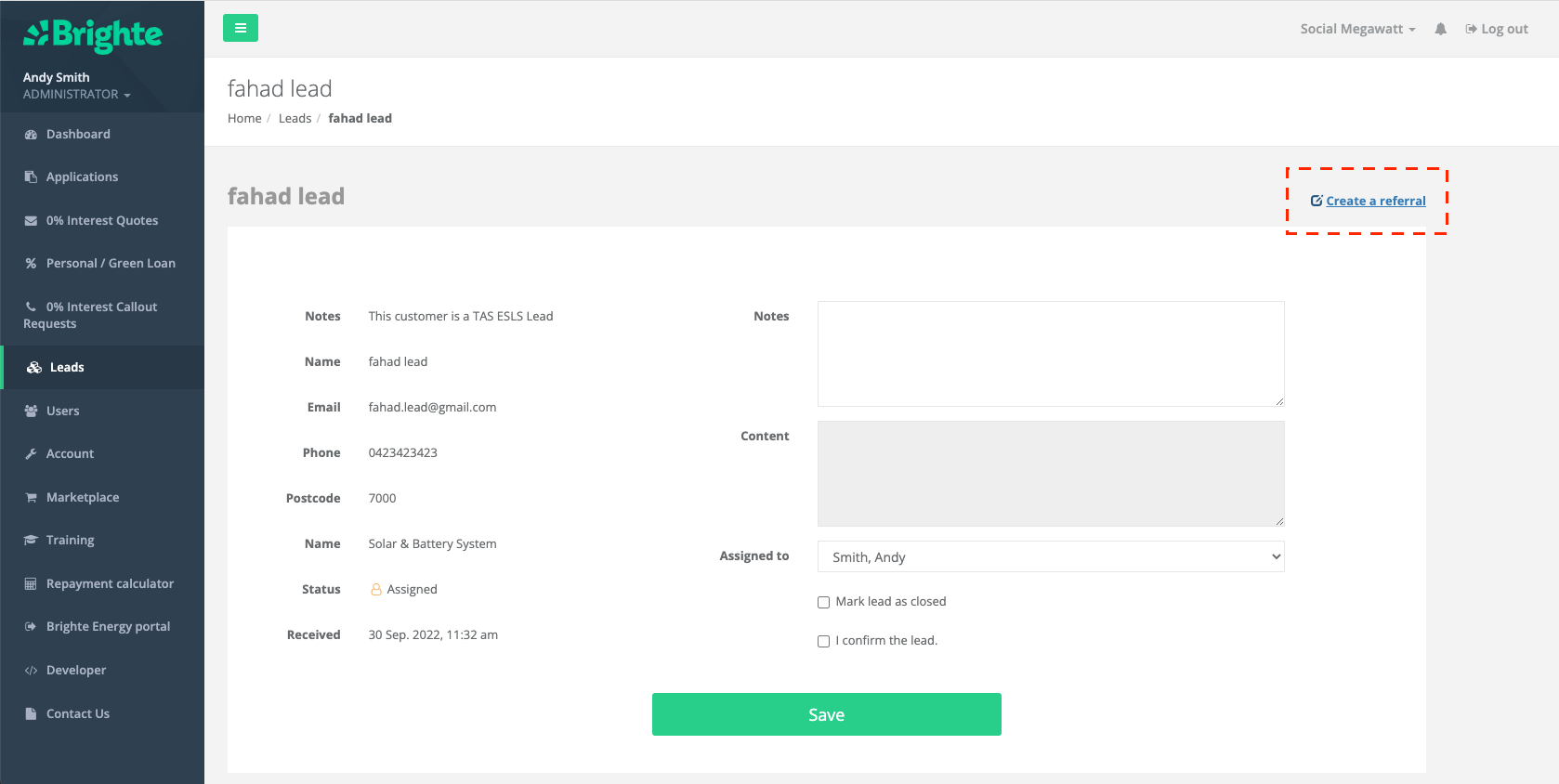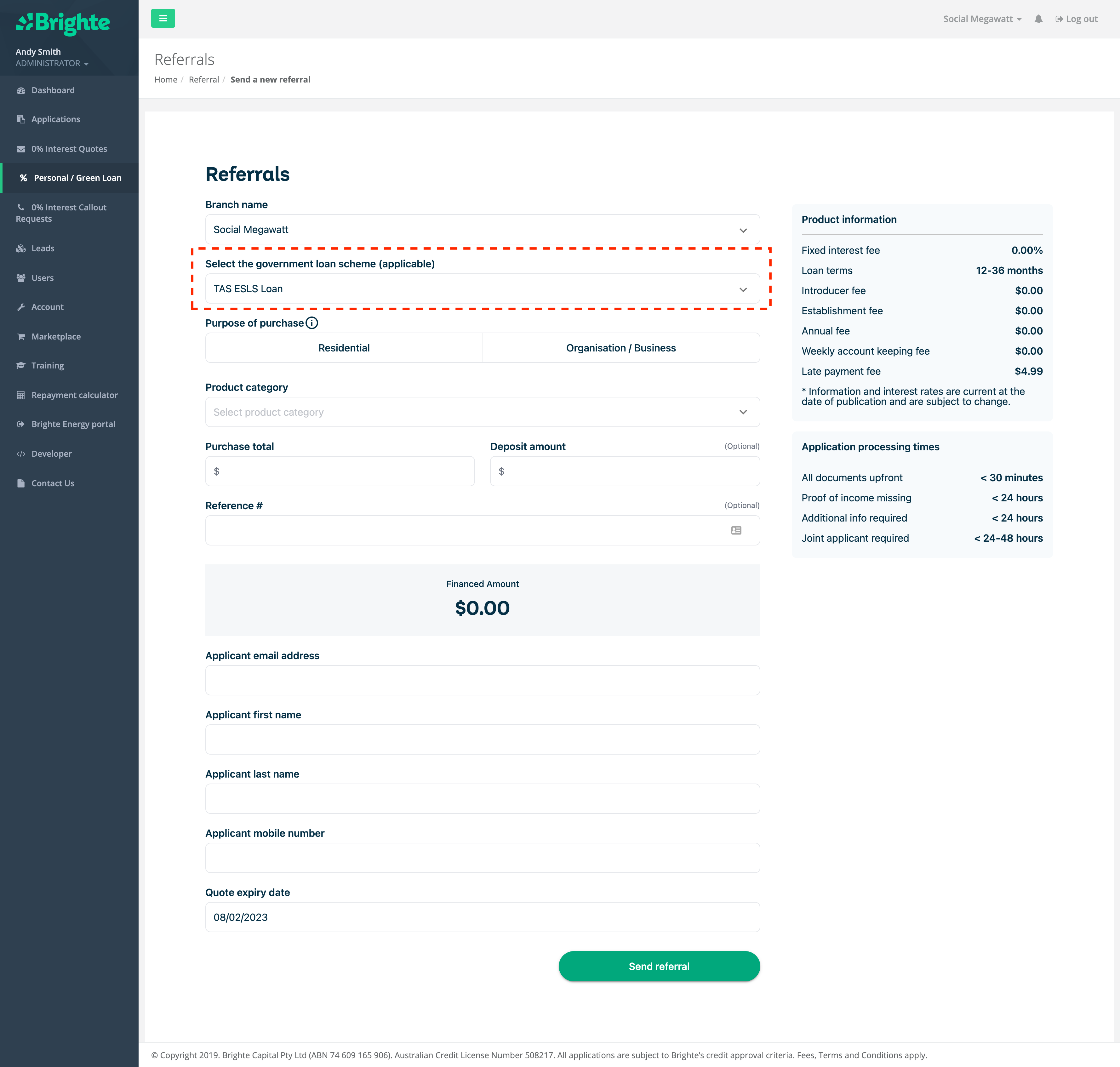 View your referral
Once your referral has been submitted you will be able to track it's status:
Sent: the referral has been sent to the customer

Completed: the customer has completed and submitted their application

Expired: the referral is past its expiry date
You will also have the ability to resend or cancel an active referral.

Tracking the application status
The application status will continue to update as Brighte sends, reviews, and finalises the customer's application.
When the application has been approved the customer will need to accept Brighte's finance offer. This will be reflected in the application status as Approved.
Once the application is Approved you will receive an email and SMS letting you know that you can begin the installation.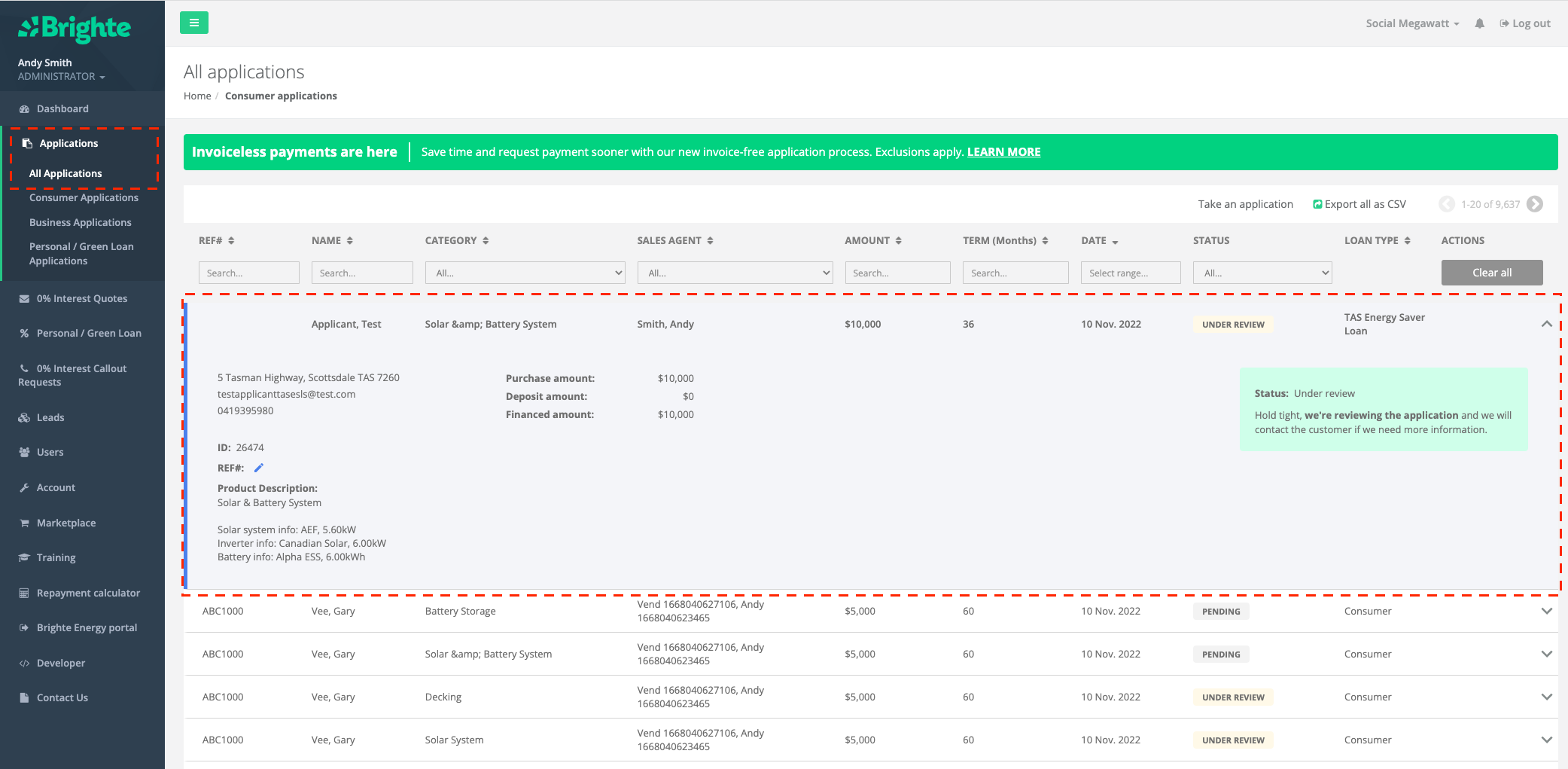 Requesting payment and getting paid
Once the installation is complete, you can request payment for the job.
In the portal, click the Request Payment button for the application you wish to be paid for.
You will be prompted for the following:
Ensure customer details are correct

Ensure installation details are correct

Provide an invoice of the job and installation

Provide a compliance safety certificate for all solar products.
Once you request payment with the above documentation, Brighte will firstly confirm with your customer that the installation or delivery of good has been met their requirements.
Once thes details have been confirmed by the customer, Brighte will commence payment to you.
You can track your payment status via the same screen. After requesting payment, you can expect the following statuses:
Pending Payment: your payment will be processed soon

Paid: payment has been processed, and funds will have been disbursed to your account