Starting to feel the cold - inside your home? When you're looking to turn up the heat while staying smart on energy, heat pumps, commonly called reverse cycle air-conditioners here in Australia, can be a clever choice.

After all, they're the most energy-efficient type of combined heating (and cooling system) you can get, plus, according to an Energy Consult study, heating and cooling is the highest percentage of household energy use so it pays to consider the products you have in your home.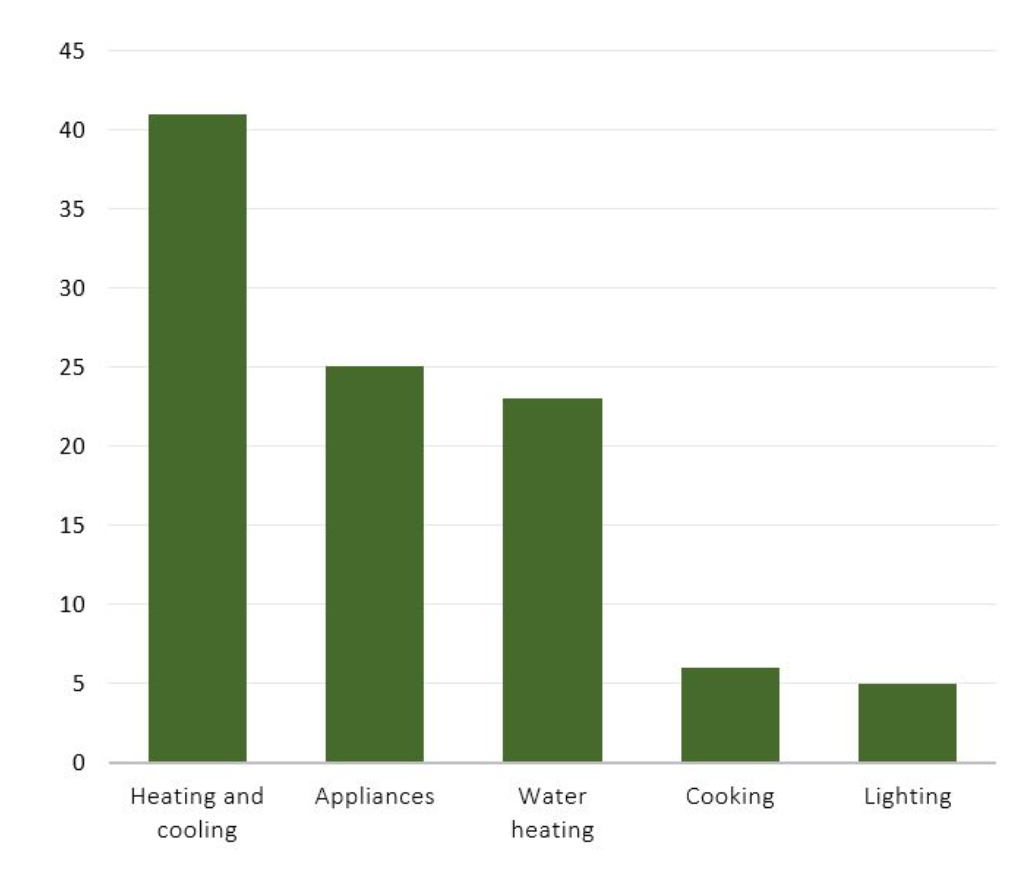 But they're not one-size fits all. So how do you choose which one is right for you and your family?
There are lots of things to consider when choosing what size heat pump would be best for you, from the size of your home to the climate in your area and, of course, your heating and cooling needs. To help you with your choice so you can keep your family in warm comfort this winter, let's guide you through the basics you need to know about heat pumps.
How heat pumps work
Heat pumps - also known as reverse cycle air-conditioners - heat a home by extracting heat from the air outside and using it inside.
Wall-mounted reverse cycle air-conditioners, also known as split system ACs, are the cheapest type of heating to run in your house (3 to 6 times cheaper than electric element heaters). 
They're installed to heat or cool a space, usually a single room, allowing you to heat and cool spaces that are being used and to set different temperatures in each area. So you can, for example, set your bedroom temperature to get toasty warm and switch off just before you go to bed, and your living room to heat up before you get up in the morning - and turn it off again around the time you leave for work.
Reverse-cycle air conditioning can also be used in ducted heating to heat a whole house (although ducted heating can also use gas furnaces). Ducted heating is typically more expensive to run than wall-mounted systems.
Heat pumps work best in houses that are already well insulated. 
Air con is very effective in cooling and heating our home. Don't know how I did without it - Therese (ACT)
Just how energy efficient are heat pumps?
Here's the great news. Reverse-cycle systems are extremely energy efficient, with one unit of electrical energy turning into 3 to 6 times as much heating energy (or in efficiency terms, it's 300-600% efficient). Many other electric heaters can't produce more than one unit of heat per unit of electricity.
Investing in a heat pump is one of the most energy-efficient upgrades you can make to your home. After solar panels, a heat pump is a popular next purchase for a household.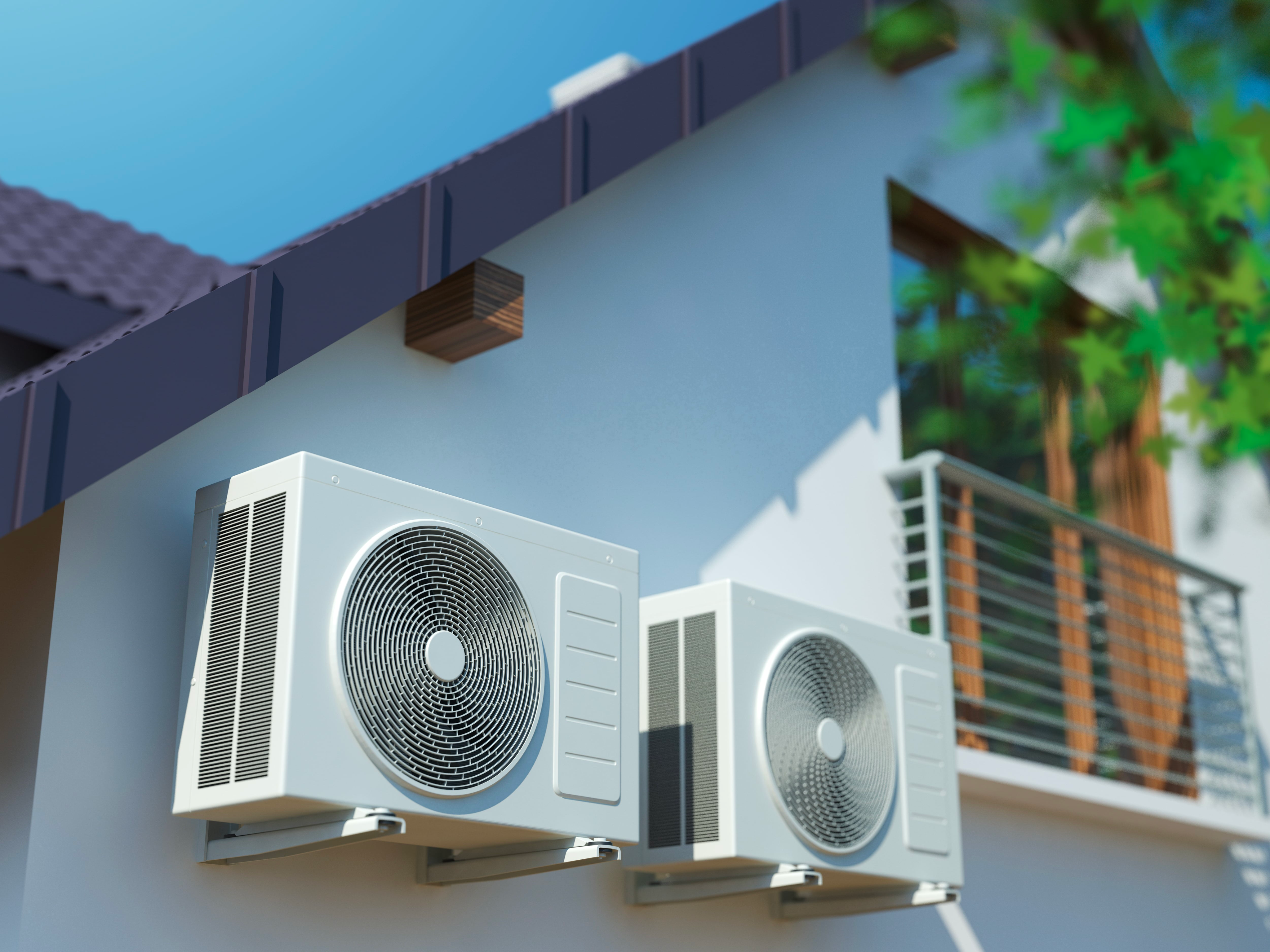 How to make the right choice
No matter how energy-efficient heat pumps are, you still don't want that energy to go to waste - or find out the hard (and cold) way that the system you've purchased isn't big enough to warm your room - so you need to choose a unit that's sufficiently powerful for your needs. 

Here's how to ensure you make the right choice on your heat pump purchase:
Start with a plan: A plan helps make sure you're going to be using your heat pump efficiently, and getting the most out of each unit. Start by thinking about how you use your home. Do you need to heat your whole house or only specific rooms? Will you need heating in every room? Can you run multiple rooms off a single unit? How much sun does a room receive and at what time of day (north-facing rooms receive sun for the longest part of the day)?
Does size matter?: For maximum energy efficiency, choose a system that's the right size (or capacity) for the room or space it will be heating. The capacity or size of a system is listed as a number in kilowatts, with more kilowatts meaning a greater power output. As a rough guide, a small room would need a 2-2.5kW unit, whereas a larger room would need a 4-6kW unit. An open plan space larger than 60m2 could need up to a 5kW unit.
Choosing the wrong size system for your space can:
Leave the room too hot or cold

Waste energy

Be more expensive to run

Increase wear and tear on the unit.
Work closely with your heat pump supplier to choose the right size for your room. If you need help finding a supplier, check out our network of trusted tradies in a location near you.
Consider your climate: Where you live can also have an impact on what system is right for you. The climate zone you live in is a good guide to what your cooling or heating needs might be. Non-ducted air conditioners in Australia come with a Zoned Energy Rating Label with seasonal efficiency ratings for 3 distinct climate zones in Australia, helping you choose a system that would work best in your region.
Don't forget efficiency ratings: As well as coming in different sizes, reverse-cycle air conditioners can also vary in how efficient they are. The more efficient, the less energy they use. Be sure to check the energy ratings of any systems you are looking at and compare their energy consumption (an estimate of how much energy they use each year).

Bonus tip for the style-conscious
If you love the benefits of a heat pump but don't love the way they look, you're not alone. Sometimes a heat pump can be at odds with the aesthetic vision you have for your room. 
So here's a tip: look for ways to camouflage the outdoor pump with a privacy screen, and consider putting the internal unit heat pump in a wall cavity or attic space so that it can't be seen. The essential thing is to ensure that you're not covering or blocking the airflow in any way, and working with professionals to ensure it's safely installed.
Work hand in hand with a professional
The best way to make sure you choose a system that's right for you is to talk to a professional. Check out the Australian Refrigeration Council's air conditioning guides or speak to one of our vendors about finding the right solution to your home. 
Don't forget to check out government incentives in your state, such as the ACT Sustainable Household Scheme and the Tasmania Energy Saver Loan Scheme.