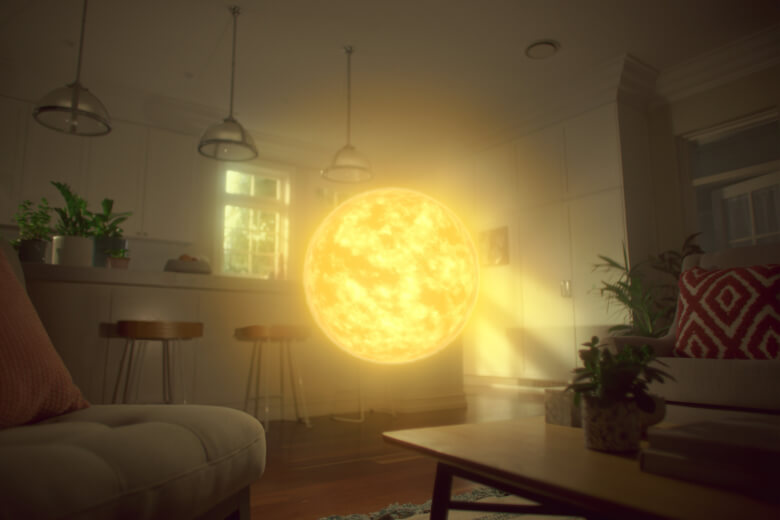 Press releases
Year in review: 2021 in numbers…
Last year was a Brighte year for us. Let's take a moment to reflect on some of the wins.
By Anneka Diaz
08 February 2022
2021 was another mammoth year for Brighte. We saw tremendous growth, not just for the business, but the renewables industry itself, as COP26 put sustainability and clean energy front and centre. As Australians became increasingly climate conscious, we doubled down on our efforts to electrify households and achieve our mission to make all homes sustainable. As we enter another electrifying year, let's take a look back at some of our favourite highlights. 
Helping electrify more Aussie homes
More and more Australians are realising the potential of generating and storing their own energy. In fact, in 2021 we hit $1 billion worth of applications for sustainable homes and improvements. We also hit the milestone of helping over 80,000 Australians make the switch to solar.
In 2021, we secured our retail energy licence so that we can keep innovating and developing new products that will help accelerate the uptake of solar and batteries to electrify more Australian homes. 
Growing our network of trusted tradies
We're proud to be supporting Australian businesses. In 2021, we welcomed more than 550 new vendors, so we now have a 2,500-strong network of trusted tradies nationwide. We're also helping support female trade apprentices with the launch of our Brighte Women in Solar Scholarships. Brighte is offering five scholarships at the Canberra Institute of Technology (CIT) for female electricians or apprentices who wish to obtain a qualification in battery storage systems and grid connect photovoltaic systems in 2022.
Caring for our customers 
The last two years have been challenging for many Australian families. It's our responsibility to ensure that our customers are not pushed beyond their financial means. So we made sure during COVID to proactively contact our customers and check in on their financial wellbeing, offering help where it was needed. We offered extensive hardship support, ensuring customers felt supported by not needing to provide proof of hardship for up to 90 days and ensured all staff were trained on understanding trigger words for hardship and self-harm during such a difficult time. 

Reducing emissions through electrification and innovation
To date, Brighte has prevented greenhouse gas emissions (GHG) totalling 774,000 metric tons of carbon dioxide equivalent (CO2e) - that's enough to fill 26 billion party balloons, which would cover the ACT! 
At Brighte, we know that electrifying homes and supporting the transition to clean energy requires innovative and creative thinking. That's why in 2021 we doubled down on our research efforts and partnered with RACE for 2030: an industry-led collaborative research centre with the objective to accelerate the transition to reliable, affordable, clean energy before 2030. 

Helping shape the industry 
As responsible lenders, ensuring our customers' financial wellbeing is paramount, that is why we were actively involved in developing a new Code of Practice for our industry. In March 2021, we were officially approved as a Code Compliant Member of the world's first Buy Now, Pay Later (BNPL) Code of Practice. The code goes above and beyond the law in Australia, to strengthen consumer protections, ensuring they can better understand products and their rights. 
Walking the talk on sustainability 
Brighte is a business built on sustainability. But it's not just enough to talk the talk, that's why in 2021 we made a concerted effort to reduce our own impact on the environment. We became a member of PathZero, which helped us become carbon neutral for the first time.
Working with government to help reduce emissions
We were named as the exclusive finance and administration partner for the first stage of the $150m ACT Government's Sustainable Household Scheme. This highly popular scheme provides zero-interest loans to residents to help them on their sustainability journey and so far installed more than 1,000 solar systems. 
Building out the Brighte team  
In 2021, the Brighte team grew from a team of 84 in Jan 2021 to a team of 181 in December 2021. And we're still growing, onboarding more than 50 people over the coming four months! 
Moving to remote first 
If 2020 was a test of our resilience to the pandemic, 2021 was a year of nailing the new normal. With much of the country facing extended lockdowns we went entirely remote first. We made it a priority to maintain our culture while working remotely. Our committed People and Culture team organised Brighte care packages, daily Zoom lunches and virtual social gatherings to keep our team feeling connected. We also introduced extra COVID leave and vaccine leave for those needing to recharge their batteries. 
During this time we made Slack our hero for staying connected. We sent more than 1.9 million messages to each other in 2021. Hopefully notifications were switched off for some of those messages!
Caring for our crew 
Health and wellbeing is incredibly important to us. That's why we've introduced a number of new policies to tell our team just how valuable we think they are. In 2021, we introduced a first-of-its-kind paid parental leave policy. The policy introduces gender equity, provides flexibility for parents and highlights the commitment that Brighte has to its people. 
Launching our new brand to the world
Last year marked a big milestone for Brighte as we launched our new brand identity and our first-ever consumer campaign. The new brand identity helps capture our role in achieving a sustainable future, and our mission to make every home sustainable - by bringing the power of the sun to the home. And the campaign has allowed us to reach more Aussies, growing their awareness of Brighte and our network of trusted tradies, and ultimately helping them to get solar sooner.
The year ahead will be electrifying as power shifts to the home. We are truly excited for the future we're helping to create - Brighte here, Brighte now. 

We're always hiring, so check out our careers page if you're interested in helping us electrify everything!