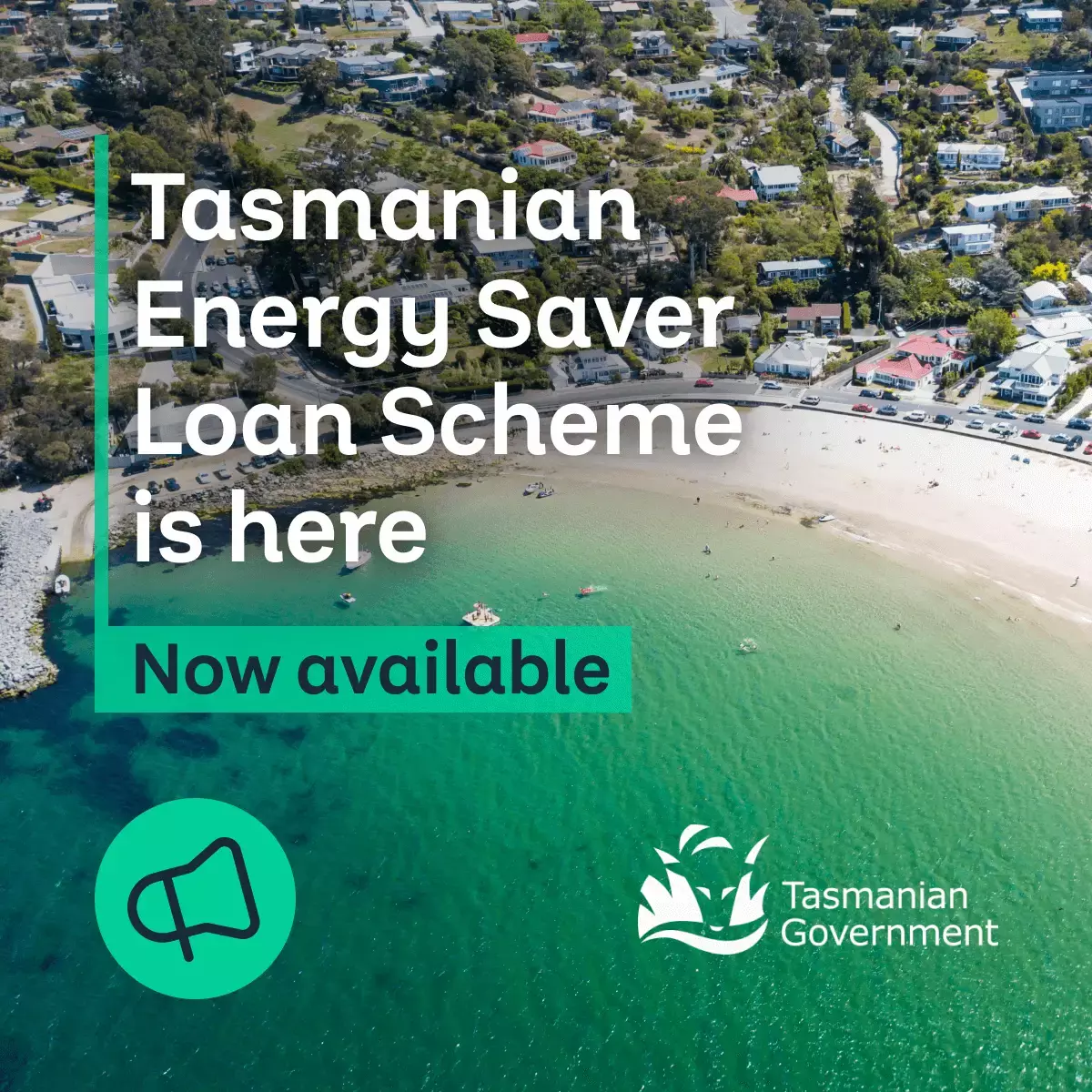 Blog
TAS Energy Saver Loan Scheme launches
We're proud to announce the launch of the TAS Energy Saver Loan Scheme – offering Tasmanian residents access to our exclusive 0% interest loans.
We are excited to announce the launch of the TAS Energy Saver Loan Scheme – we've partnered with the TAS Government to offer eligible Tasmanian residents access to 0% interest loans between $500 to $10,000 on a range of clean energy products. 
After successfully partnering with the ACT Government to launch the ACT Sustainable Household Scheme, we're incredibly proud to be able to work with the Tasmanian Government to help even more Aussie households start or continue their journey toward being more sustainable.
Working closely with the TAS Government, we've been able to develop an exclusive product for Tassie residents where the scheme offers 0% interest loans and $0 customer fees, excluding late payment fees.
Products included in the TAS Energy Saver Loan Scheme
Tassie residents will now be able to access a range of products with more product options becoming available in the coming months:
Energy efficient upgrades (coming soon):

- Reverse cycle air conditioning

-

Hot Water

 systems

- Induction and ceramic stove tops

- Energy efficient whitegoods

Energy efficiency upgrades for existing buildings (coming soon):
- Double glazing
- Insulation
Energy efficiency made easy
One of the benefits of Brighte is our expansive network of tradies – we connect Tassie residents to our network of accredited suppliers to provide personalised quotes for the job. We also encourage everyone to request quotes from multiple suppliers to ensure you find the best solution for your home. For added confidence, all electrical installations undergo an inspection post-install which is regulated by Tasmanian Government.
To learn more about the TAS Energy Saver Loan Scheme, you can visit our page or talk to one of our customer support team at 1800 274 448.
Fees, terms, conditions and lending criteria apply.