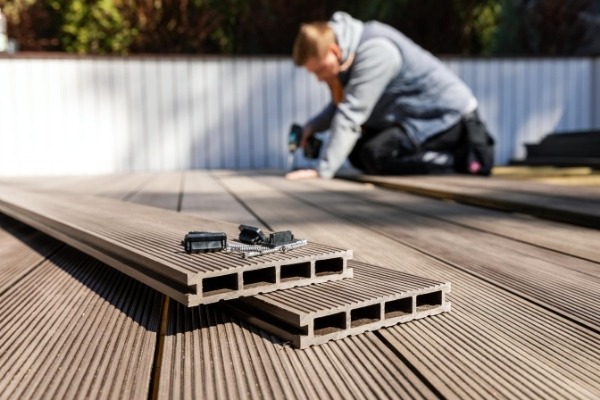 Blog
4 benefits your business can gain from finance
We're often asked 'why should my business offer finance?' In the last few years we've worked with over 1,500 businesses to finance home and energy improvements for almost 45,000 Aussie households. We see first hand how businesses like yours are able to grow their sales, and business, by offering finance solutions to their customers.
By Archana Rajput
05 August 2020
So, what are the benefits of offering finance?
1. Control how you get paid
With Brighte's finance solutions, you get paid in full upon installation. This prompt payment frees up cash flow to invest in day-to-day operational expenses, or growth opportunities for your business.
Offering a payment plan can help you have more assurance of the overall sale. Without it on the table, customers may get nervous about dipping into savings or discouraged by high credit card fees, meaning that all too often their well intended finance plans fall through. By offering your customer a payment plan you can remain in the loop – not just with the delivery of goods or provision of services but how you will be paid too.
2. Overcome your customer's price and budget concerns
Customers can have peace of mind over their budget, with manageable fortnightly repayments coupled with transparent fees and charges. For many undertaking home upgrades, budget is top of mind, and often this budget can be tight. Not only can offering a payment plan help overcome the barriers attached to a large purchase, it can also overcome short term cash flow limitations and allow your customers to upgrade or expand their project.
3. Provide the option to pay in fortnightly repayments
Most homeowners want their upgrades ready today rather than in the long term. So, when they are presented with a quote with upfront costs, this can sometimes create an obstacle when closing your sale. By presenting a finance solution when quoting your jobs, you can quickly overcome cash flow concerns – with the option of fortnightly repayments that customers can consider and budget for. For example, a job valued at $7,000 (RRP) and a total minimum amount payable of $7,156 can be broken down into fortnightly repayments of $91.75 with Brighte's 0% Interest Payment Plan* over 36 months.
4. Benefit from a simple and effective platform
Any finance solution worth its salt should have a simple and easy to use platform. The Brighte app and portal include digital quoting, application and tracking tools, empowering your team to quote and submit finance applications with Brighte on-the-go via the app or on the desktop via the portal. Sales team members can instantly submit applications, track where their customers are up to with their quotes and referrals and receive a decision in a matter of minutes - no paperwork needed!
So if you're thinking 'why should my business offer finance?' – the answer is simple. It helps overcome the barriers your customers experience when it comes to upfront costs, helping to make conversations smoother and allowing your leads to convert to sales.
Interested in using Brighte for your business? Find out more about how Brighte can help your business or apply to be a Brighte accredited vendor now.
The information provided in this article is general in nature only without consideration of your particular financial circumstances or needs.
* Approved applicants only, the minimum amount repayable includes the $1.00 Weekly Account Keeping fee (which is calculated daily and is included in the quoted repayment amount). Minimum finance amount $1000. Late payment fee of $4.99 may be charged by Brighte if you miss a repayment. Credit provided by Brighte Capital Pty Limited ABN 74 609 165 906.
The information provided in this article is general in nature and does not constitute advice. Please consider your own personal circumstances prior to making any decisions