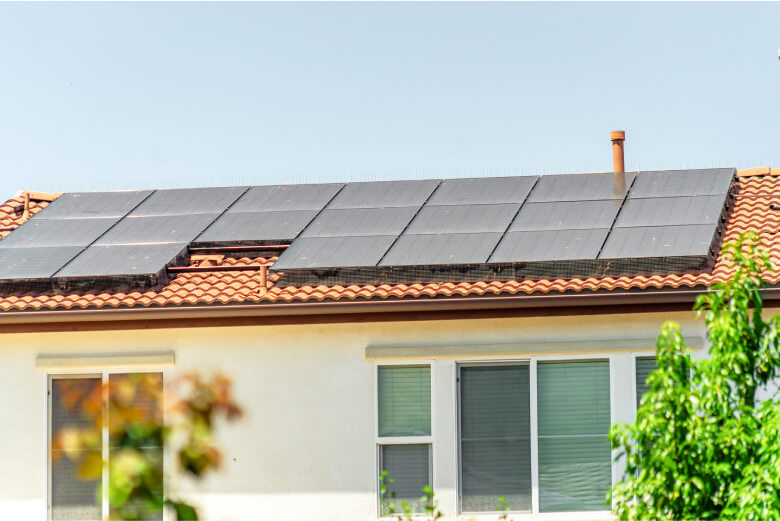 Blog
What you need to consider when expanding your solar system
Thinking about expanding your rooftop solar system? Here are a few important things for you to consider.
Rooftop solar has boomed in Australia over the past decade, with more than three million households now powering their homes with clean energy from the sun.
While early solar systems were generally quite small, the average size of solar power systems being installed on Aussie rooftops has grown significantly over time as solar has become more affordable. According to the Australian Energy Council, the average household solar system size has increased from just 2.65kW in January 2012 to 9.54kW in December 2021.
If you were an early adopter of solar or just want to use more renewable energy to power your home, you might be thinking about expanding your system. Here's what you need to know before you take the plunge.
Should you expand your solar power system? 
There are a few things to consider when deciding whether to expand your existing solar power system:
Are your electricity bills still high? This might be because you are using more electricity during the day than your solar panels generate. In this case, expanding your system could help you better meet your energy needs. 

Are you considering adding a solar battery? Battery adoption is on the rise in Australia, with some states and territories offering rebates to increase affordability (read our Guide to solar panel and battery rebates around Australia). As a general guide, most households will need a system of at least 5kW to ensure that they have enough excess electricity to charge a solar battery.

Are you receiving a premium feed-in tariff? If your system is still working fine, you might consider upgrading after the premium feed-in tariff scheme concludes. However, the right decision depends on what you are looking to get out of your solar power system. If you are looking to reduce your environmental impact or be less reliant on grid electricity, expanding your solar power system may still be the best option.
Every home and household is unique, so it's best to speak to an expert to find the right solution for you. You can connect with our network of independent local solar installers by answering a few simple questions here.
Can I add more solar panels to an existing system?
Standards have changed over time, meaning that an older solar power system may have components that don't meet current standards. The latest standard change came in effect in December 2021, so if your solar system was installed prior to this and you would like to make some changes to it, it's likely it will need to be brought up to standard.
You may find that some installers are not willing to alter another installer's set-up due to liability reasons. Altering your solar power system could also make your existing installation warranty void, so be sure to check the T&Cs. 
Options for adding more solar panels
Despite the potential challenges, there are a couple of options available if you want to expand your solar system:
Add a new solar photovoltaic (PV) system next to the original system
This new system can either use a string inverter system (one central inverter where panels are connected in series to the string inverter) or a micro-inverter system (where smaller inverters are located under each panel). The advantage of this approach is that it doesn't alter your original system, which means you can leave the old system running, without it being brought up to current standards. This is a good approach if your existing system is working well.
Remove your existing system and replace it with a new system
If your existing system is not working and you have limited space on your roof for another system, then another option may be to remove the existing system and replace it with a new one. When replacing it with a new system, be sure to consider your future energy needs as well as your current usage. And if you go down this path, remember to dispose of the solar panels responsibly. 
As with any solar system update, we recommend you speak to a solar installer for expert advice that's specific to you.
The information contained in this article is general in nature and does not take into account your personal situation. You should consider whether the information is appropriate to your needs, and where appropriate, seek professional advice.
At Brighte, we're on a mission to make sustainable home solutions affordable and accessible to all Australians. To learn about our 0% Interest Payment Plan or request quotes from our network of trusted tradies, click here.