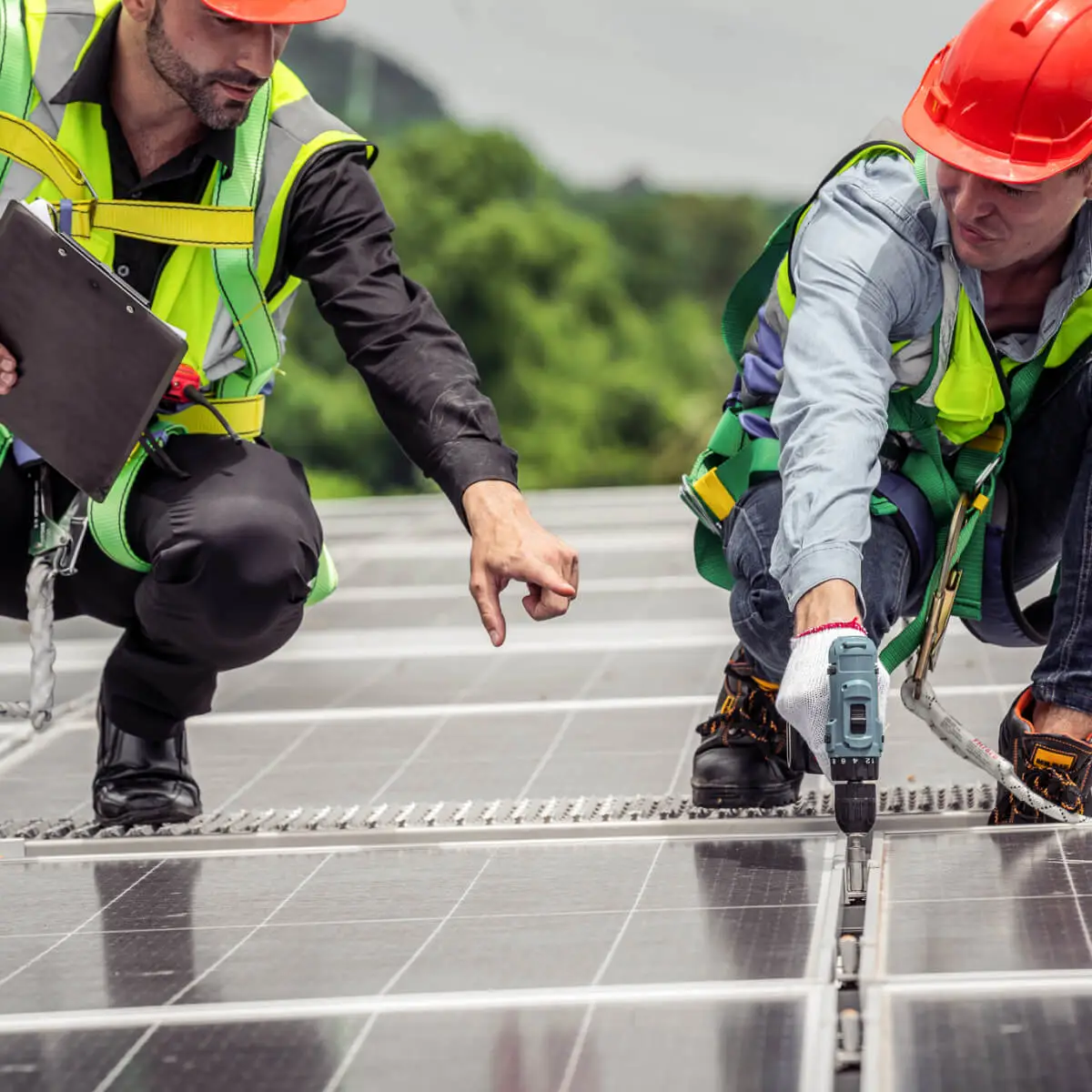 Blog
It's Business as usual in the new normal, for United Solar Energy
With over 500,000 solar panels installed, Founder & CEO, Richard Vargas, attributes United Solar Energy's success to their focus on building virtual solutions for solar energy.
By Alisha Kadian
15 December 2020
United Solar Energy's virtual solar solutions, paired with the Brighte app, has allowed the team to continue their day-to-day work remotely in light of the current COVID-19 restrictions. Richard explains, "When COVID-19 hit our industry, we were able to adapt our day-to-day activities and sales processes relatively quickly. Brighte's existing digital tools, mobile app and online platform helped influence our business to transition our face-to-face sales model and build on our existing online presence."
As an early adopter of Brighte, United Solar Energy were able to move away from manual application forms and face-to-face transactions when it came to finance. "The Brighte app was a game-changer, we didn't have to complete any long-winded forms, or use a tedious website to load and track deals. The app is secure and provides fast pre-approvals so our agents can walk away from a sale knowing that the customer is one small step away from completing their installation."
Richard continued, "As soon as COVID-19 hit, we understood that we had to further adapt to different ways of doing business. Our focus is to ensure our customers, their families and our employees remain safe. With this in mind, we've adopted a number of new virtual solutions and techniques to keep our solar projects moving along without the need for regular meetings and reviews."
United Solar Energy's virtual solar solutions and techniques include:
Virtual consultations, just like face-to-face, but different
Video conferencing is an excellent way to stay connected and front-of-mind with your customers. United Solar Energy have minimised face-to-face contact by conducting virtual home consultations for customers using video conferencing technology such as Zoom, Facetime and traditional phone calls. With electronic contract and document tools readily available, they've also reduced operational costs and day-to-day admin tasks.
Contactless assessments & installation
The majority of United Solar Energy's work happens behind the scenes. From utilising drone technology to complete rooftop surveying & assessments, online permitting and contactless installations. They've perfected their processes and technology to limit person-to-person contact.
COVID-19 is a unique challenge for everyone, and we're constantly seeing more and more businesses use these techniques successfully to help create a new normal. For more information on how to help pivot your business to remote sales reach out to your local Account Manager.
Not signed up to offer Brighte to your customers yet? Find out more about how Brighte can help your business or apply to be a Brighte accredited vendor now. 

Brighte is closely monitoring the latest developments of COVID-19. Visit our COVID-19 Resources Hub for more useful resources and articles. For the latest Government updates please see further resources at the Australian Government Department Resource Hub.
The information provided in this article is general in nature and does not constitute advice. Please consider your own personal circumstances prior to making any decisions