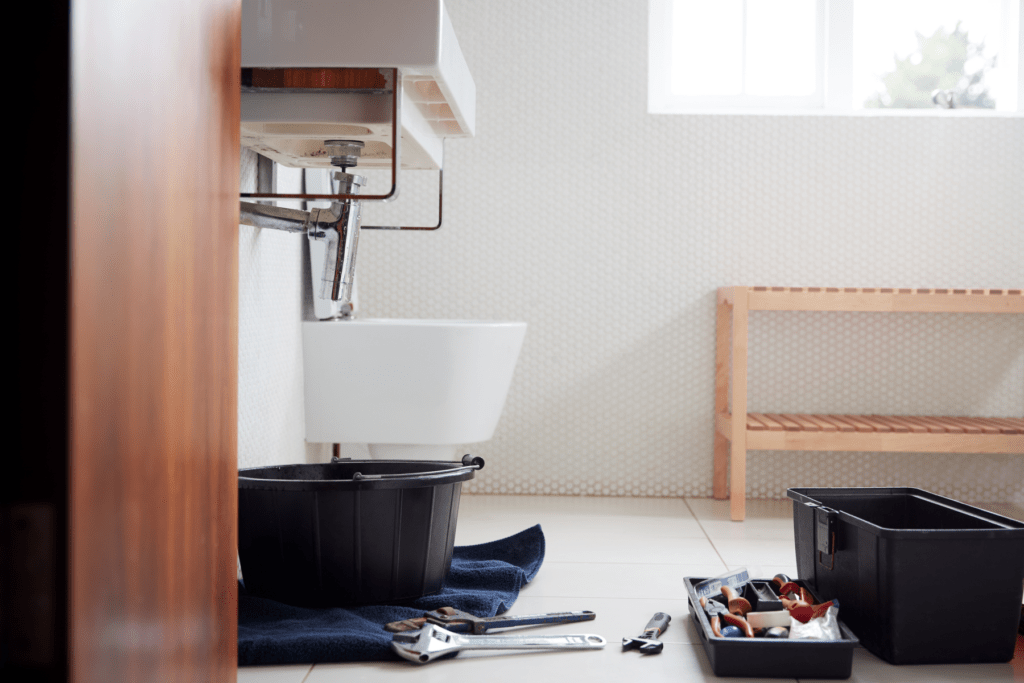 Blog
How Top to Bottom Plumbing leverage finance to help stand out in a competitive trade
"Offering Brighte opens us up to customers who may not otherwise have the cash flow to move forward quickly"
By Archana Rajput
31 July 2021
Top to Bottom Plumbing are a Townsville based business that offer residential and commercial customers a wide range of plumbing services. Operating in a competitive trade, where customers often seek multiple quotes, they know that standing out from the crowd is what will help secure sales and grow the business.
Daniel Wasson, from Top to Bottom Plumbing, explains why customers choose them. "First, we focus on speed - many plumbing jobs are emergencies, so we offer a 24/7 emergency call-out service. We also aim to get an outcome within 72 hours of every maintenance call. Second, we pride ourselves on quality. Not just the quality of our products and services but also the quality of our communications with customers. And finally, our 'no job is too big or too small' approach and our finance offering help
us stand out by better meeting customer needs."

Their commitment to speed, quality and meeting customer needs has paid off! Top to Bottom Plumbing have over 100 Google reviews with an overall rating of 4.8/5 stars with feedback calling out their professionalism, fast response and flawless customer service.

When it comes to finance solutions Top to Bottom Plumbing made the switch to Brighte in 2019 and have never looked back. Whether the job is small, large, or somewhere in between Daniel is experiencing first-hand the value that offering Brighte as a finance solution to some customers can
bring.

"On a smaller job, finance can prompt customers to do more. This might mean going from stand-alone essential repairs to additional desirable upgrades. Upgrades that wouldn't be possible for them on cash. Put simply, Brighte payment plans are so good that on smallerjobs customers often end up doing more than they planned to. On larger jobs, say $6,000 to $7,000, being able to choose Brighte helps customers move forward quickly with the peace of mind of having a choice! It also helps us lock down these larger jobs in less time."

When deciding on a finance provider Top to Bottom Plumbing were looking for two things - cost and ease. They found Brighte ticked both boxes. "Cost is an important factor for us and Brighte's payment plans give our customers another choice when it comes to financing their jobs. A finance process that's fast and user friendly for us and Brighte gives us exactly that."

Since joining Brighte, Top to Bottom Plumbing have found the time it takes from application to approval and invoicing has halved - giving their admin team more time to focus on other tasks. This is without using the Brighte App at the point of sale – an extra step that makes the process even more streamlined.

How do Top to Bottom Plumbing integrate Brighte into their sales process? They have a dedicated Brighte finance section on their website – so customers looking for quotes can see that finance is available if they need it. Also, on all jobs they highlight on the quote document that finance is available with Brighte. On larger quotes over $2,000 they go straight to offering finance. "On these larger jobs cash flow can often be a barrier, so this is where finance can help – especially when customers have sought multiple quotes. On larger jobs finance helps us stand out."
Daniel summarises why he recommends Brighte to other businesses. "Brighte's payment plans are appealing to customers on all jobs, large and small. So, it really is a win-win. Offering Brighte helps open us up to customers who may not otherwise have the cash flow to move forward quickly."

Interested in using Brighte for your business? Find out more about how Brighte can help your business or apply to be a Brighte accredited vendor now.

Haven't downloaded Brighte's App yet? Here's 3 ways the Brighte App can help grow your business.
The information provided in this article is general in nature and does not constitute advice. Please consider your own personal circumstances prior to making any decisions