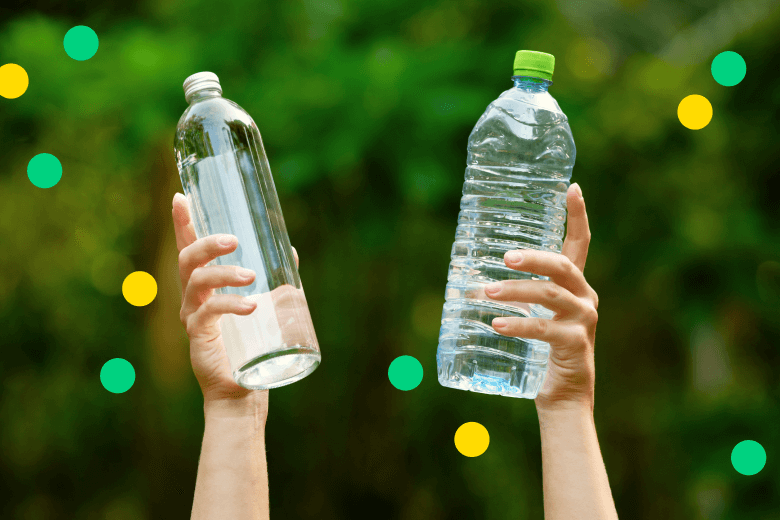 Blog
Supporting Plastic Free July in 2021
We are supporting the Plastic Free July movement with internal initiatives focusing on education, conversation and taking one simple action.
By Leia Talbot
01 July 2021
Can you be living in the 21st century without knowing we have a 'little' problem with our over consumption of plastic?  We are now, more than ever, focused on being socially responsible humans, which is great! But it can sometimes feel like a lot of pressure to be a part of the solution.  It can seem like we need to be doing everything we can to help every problem all at once.
I've been there, your friends have been there and most likely your 85-year-old neighbour, June, has been there too. But luckily there are people out in that big wide world who are taking the stress out of being a socially responsible human being – BIG yay for them!
One of these people include Rebecca Prince-Ruiz. Rebecca and a small team in Western Australia banded together and created the Plastic Free Foundation – Plastic Free July is their baby.
What is Plastic Free July?
Plastic Free July is all about small choices that create big outcomes. The movements focus is empowering people to be the solution by introducing techniques to reduce plastic pollution. Plastic Free July embraces that going plastic free is a journey; the month is about learning and growing. In July 2020, an estimated 326 million people across the globe took part in the challenge from 177 countries. 
Our journey so far
To me, Brighte has always felt like company with deep sustainable values. This year we've taken action within our own walls to change some of our habits and to start a conversation about how we are using plastic. It started back in March with the Brighte Green Challenge, an initiative we ran to break down how we consume plastic, both as a company and as individuals. It led Brighte to change some of our habits as a company; including changing our cleaning products to Zero.co's reusable and refillable containers, swapping to Changetabs hand sanitiser and bulk buying snacks for the kitchen. So, the conversation within Brighte has begun but where to from here?
How we're getting involved this July
This year for Plastic free July, we will be focusing in on educating our staff about plastic-waste reduction. We may not have all the answers, so what better way to learn about the subject than by working with someone in the field! Enter Katie O'Brien. Katie is a plastic-waste reduction guru who runs the Instagram account eco.de.iko. Katie (who I am majorly fangirling over) is starting off Brighte's Plastic Free July with a Lunch & Learn session. In preparation for this session, I had the pleasure of speaking to Katie late in June to pick her brain on all things zero waste. I stepped away from the conversation feeling so inspired and empowered about continuing my zero-waste journey.
The session she is hosting is designed to take away the stigma of being perfect at cutting down your plastic. It also includes a load of bite-size information and zero waste suggestions that's crafted for Brighte and where we're located. We are all really excited.
Challenging the team
Beyond Katie's session we also wanted to get our team involved and set ourselves a challenge - to make just one swap and stick to it for the month of July. Swapping just one item is something that can out last just one month. It can also be a catalyst for a whole lot of other changes. And then isn't that the point of Plastic Free July – that our small changes can have bigger impacts?
For ways for you or your business to get involved make sure you visit the Plastic Free July website.