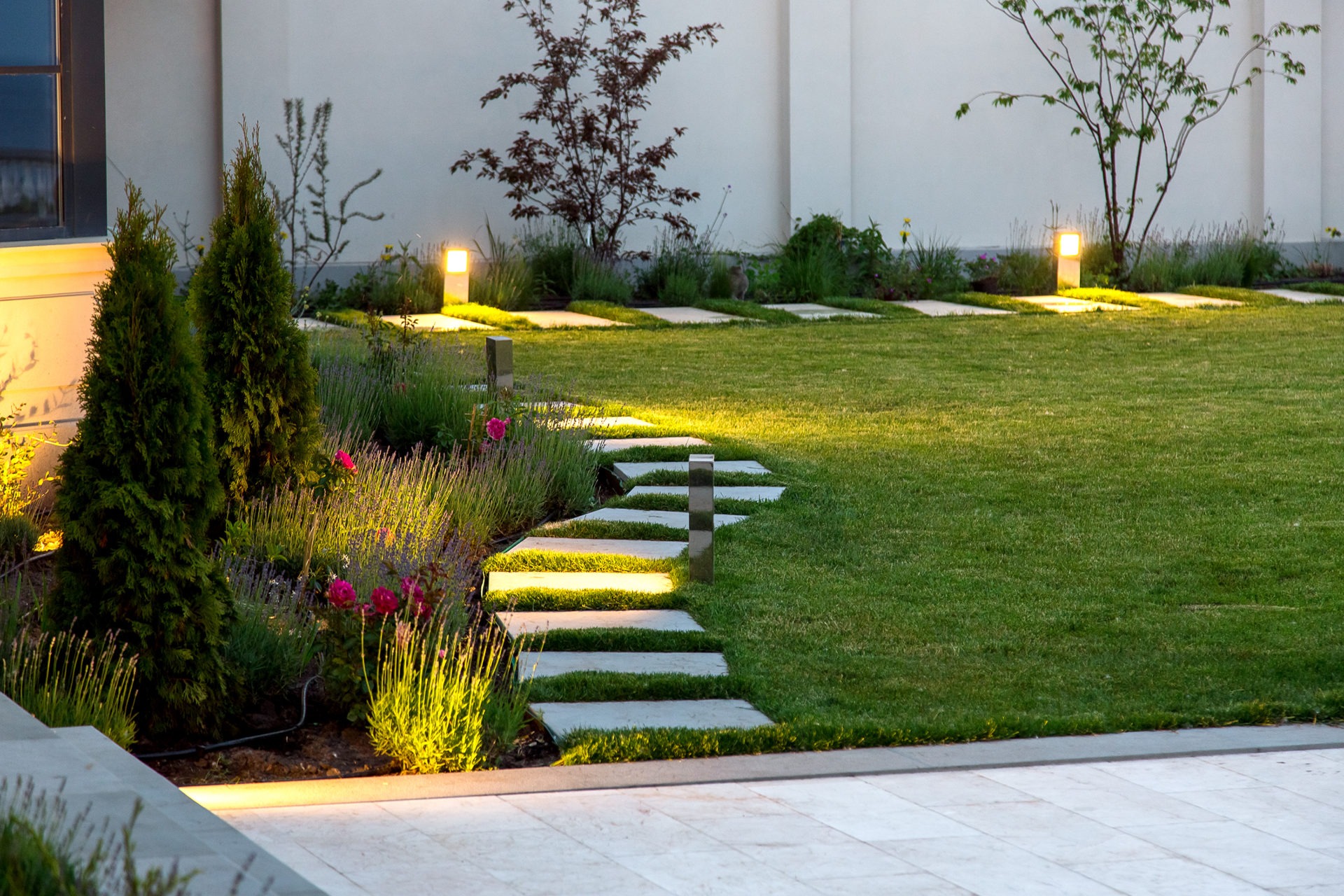 Blog
Paving options: Choose the right product for you
Are you looking to purchase outdoor pavers? With a wide range of options for products, designs and maintenance requirements available, we understand there are many choices that you have to make. Still, it doesn't need to be overwhelming.
By Carly Nichols
30 October 2020
What paving options are available?
There is a myriad of paving products on the market that suit a variety of lifestyle needs. We'll help you dissect the pros and cons of each of them below:
Outdoor paving options
From classic concrete to stone or brick pavers, there is a range of paving design options that will be sure to cover every aesthetic vision and budget.
Classic Concrete pavers
Colour options: The colour of classic concrete pavers can be altered through dyes, chemical stains and even by design stamping.
Maintenance: Concrete pavers may crack over time but are otherwise a solid choice with minimal maintenance needed, and, if sealed correctly, minimal colour change.
Sustainability/eco-friendliness: Created from all-natural materials, concrete classic pavers could be considered sustainable as long as the materials used in the creation of the pavers have been sustainably sourced. You could also source second-hand materials or pavers to create an eco-friendly paving option.
Cost: They are a highly affordable paving option.
Clay brick pavers
Colour options: Clay brick pavers are incredibly versatile when it comes to colour and design options. The clay itself can come in different colours and can change through the baking process. You can alter the design by laying clay brick pavers in different patterns. 
Maintenance: Clay brick pavers are more fragile than other materials and can chip or crack over time. This can be somewhat avoided through a good base and regular maintenance, including being washed every two years.
Sustainability/eco-friendliness: Clay brick pavers are an eco-friendly and sustainable paving option made from all-natural materials and can be salvaged, cleaned and reused.
Cost: They are an affordable paving option.
Stone pavers
Colour options: Colour would vary depending on the stone type you choose. Stone pavers include granite, limestone, marble, porphyry, flagstone, sandstone, bluestone and slate.
Maintenance: Stone pavers are generally highly durable depending on which stone type you choose and where you are looking to lay them. For long-term care, as long as they are sealed, all you would need to do is wash them regularly.
Sustainability/eco-friendliness: Unless they are second-hand stone, they would be the least sustainable paving option. This is due to the mining or quarry process involved in producing or sourcing the stone.
Cost: Due to the mining process that produces stone pavers, they are a more expensive paving option.
Exposed aggregate pavers
Colour options: Available in a range of colour and texture combinations depending on the aggregate mix.
Maintenance: They are a highly durable paving option, but they do require moderate maintenance. This includes resealing every two years as they are more easily damaged than standard concrete and trap dirt in the exposed texture, which can make it harder to clean.
Sustainability/eco-friendliness: Similarly, stone pavers are as sustainable as standard concrete as the production methods are similar.
Cost: slightly more expensive than standard concrete but still more affordable than other paving options.
Considerations when choosing your paving options
To help you decide on what product would be best for your outdoor space, consider the following elements:  
Your property - The shape, size and slope of your property will impact which paving product you choose for your outdoor paving area. You will find that some paving options will suit your property more than others.
Durability -  It's essential to think about the durability of paving options. With kids or backyard entertaining, will your paving require high amounts of maintenance or need replacement?
Sustainability - You might also consider the environmental impacts and choose sustainable options such as clay brick or classic concrete.
Maintenance -  What maintenance do you need to do for each paving option? For example, will you be required to reseal the pavers in a few years time? Or will they only need a clean?
Colour options -  Pavers can come in a range of colour options, check to see if you can get your paving choice in your preferred colour.
Affordability -  

The cost of pavers can be a deciding factor when choosing the product that will suit your landscaping design and match your budget. When considering your paving options, also look at

outdoor paving finance options

, where you can purchase and install your pavers, whilst repaying the money over time. 
Slip vs non-slip - As an outdoor space, the pavers will get wet from rain or other activities. You will need to make sure that either you have coverage to protect the area, utilise a non-slip paving option or be aware of slip hazards.  
Choose an outdoor paving design - There are many outdoor paving ideas online that will help you decide on the look you are going for. Choosing your paving design will help you know which paving option works best. Will you mix materials and have pebbles and stone, or will it be a single material paved area?
Tips to help you decide on a paving option
Here are some tips to help you make the right decision when looking at paving options: 
Ask for a sample - Most stores or suppliers will allow you to take a small piece of paving home with you to check if it suits the area.
Shop around - Multiple shops sell

the same products even from the same supplier. Still, they may have variations in pricing so shop around until you are comfortable with the cost. 
Request to see how pavers age - Due to its exposure to the elements, different paving options will age, changing the look and feel of your outdoor area. Ask your supplier if they have samples of the pavers over various periods, to get an idea of how it will age.
There is a lot of thought and consideration that will go into you choosing your outdoor paving options when you renovate your outdoor area. If you are ready to look at outdoor paving finance options, check out the options available from Brighte to get your renovation started.
Sources:
Rebecca Gross, The five best materials to pave your driveway with, Retrieved October 2020 www.domain.com.au/living/five-best-materials-pave-driveway/
Rob Scheider, 5 outdoor paving options for your yard, Retrieved October 2020 https://hipages.com.au/article/5_outdoor_paving_options_for_your_yard
EuroPave, Pavers and Paving Types, Retrieved October 2020 http://www.europave.com.au/pavers_paving.html
⁠Centenary Landscaping, Choose pavers to suit all styles and budgets, Retrieved October 2020 https://centenarylandscaping.com.au/pavers/
⁠Adbri Masonary, DECK VS PAVERS VS CONCRETE SLAB | PATIOS, Retrieved October 2020 https://www.adbrimasonry.com.au/news/deck-vs-pavers-vs-concrete-for-your-patio
The information provided in this article is general in nature and does not constitute advice. Please consider your own personal circumstances prior to making any decisions