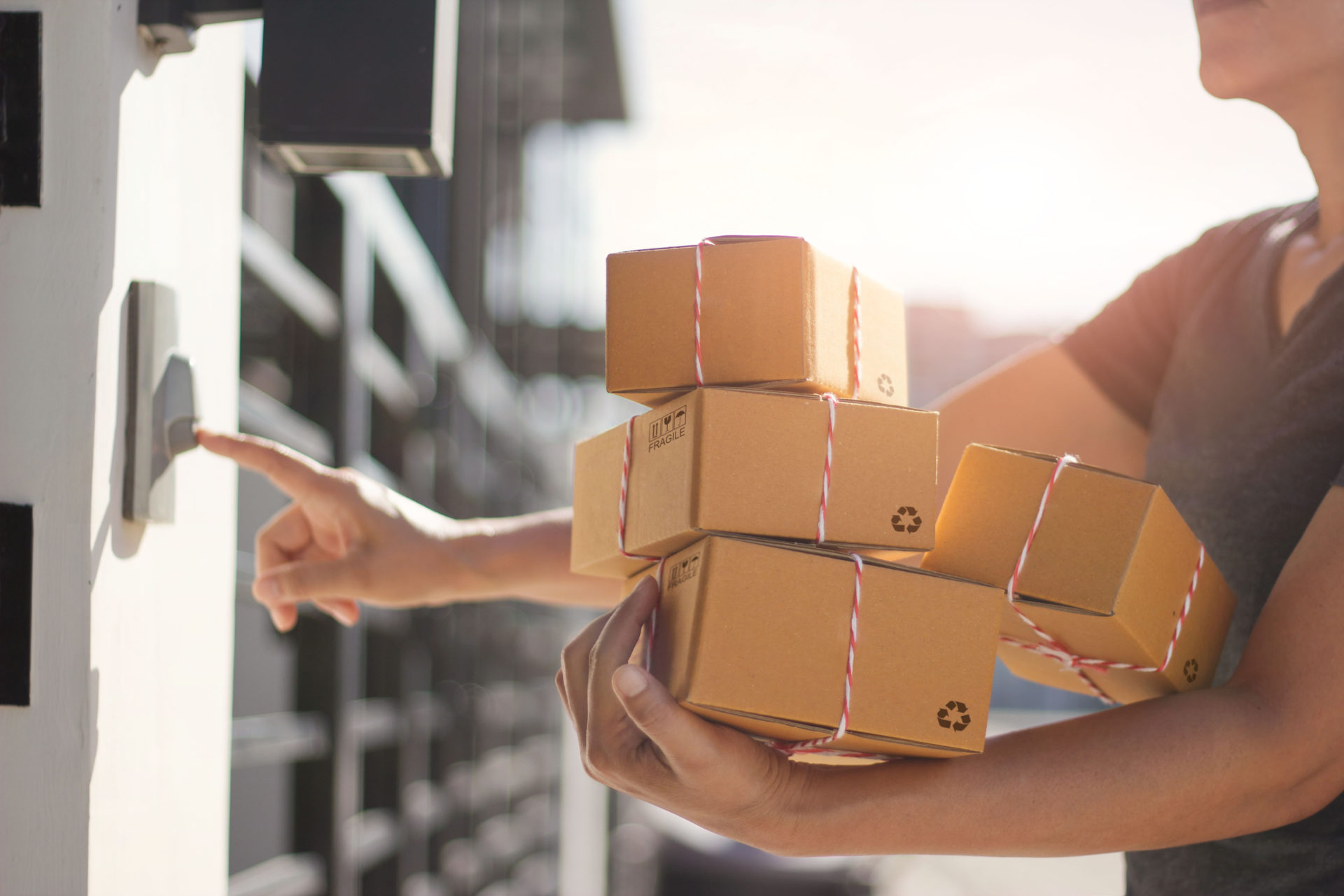 Blog
How to protect your home when you have visitors
Here are some tips on precautions you can take to keep your family and guests safe as we work on flattening the curve.
By Carly Nichols
15 April 2020
Governments around the world have issued the advice to limit all "non-essential gatherings" - however you may still need to open your door to friends and family or tradies during this time. Here are some tips on precautions you can take to keep your family and guests safe as we work on flattening the curve.
Many Australians in recent weeks would have received emails asking them to work remotely. With almost a domino-like effect, major events involving over 100 people have also been called off, from the Royal Easter Show to the Wiggles. 
In most cases, the action is prophylactic. While no one at work or school may be sick yet, the closures enforce social distancing - a crucially important public health intervention that can help prevent group-spread amongst crowds and slow the rate of transmissions. However, even those who do their best to curtail activities and practice social distancing are likely to experience some level of human interaction at home - whether it be receiving deliveries, bringing in a tradie to fix your plumbing or having a babysitter over. 
As the health and safety of you and your family is paramount, it is important to start exercising everyday preventative measures to protect your household. 
Between the relentless news alerts, social media and heated chatroom conversations, we understand why it's easy to feel overwhelmed, anxious and scared. That's why we're here to provide some tips on how to keep yourself and others safe when you have visitors at home.
1. Practice everyday preventative actions now
It is important to remind everyone in your household to practice good personal health habits and partake in preventative actions that can help prevent the spread of respiratory illnesses, including:
Avoiding close contact with sick people

Staying at home when you're sick (except to get medical care)

Coughing or sneezing into a tissue and throwing the tissue in the trash

Cleaning and disinfecting surfaces and objects that are touched frequently using detergent and water

Washing your hands frequently throughout the day with soap and water for at least 20 seconds, especially after going to the bathroom, before eating, after blowing your nose, coughing, or sneezing and if they're visibly dirty. If you're opting for hand sanitiser, ensure it contains at least 60% alcohol (see WHO's advice on

how to wash your hands

)
2. Ask the visitor if they're experiencing any symptoms
Call ahead of time to ensure that the visitor is not experiencing any symptoms, including:
Fever

Coughing

Sore throat

Shortness of breath
If there are any concerns, suggest rescheduling the visitation to a later date.
3. Limit close contact with visitors
Aim to maintain at least 1.5 metres (5 feet) apart from any visitors and avoid handshakes and hugs.
While information is still limited, from the data available, people who have underlying chronic medical conditions or compromised immune systems may be at greater risk of serious infection. As such, be conscious of those who are vulnerable and attempt to minimise their interactions with visitors as much as possible - such as by advising them to stay in their room with their doors shut and windows open.
4. Wash your hands immediately after contact
Given that contact and duration are the two main factors when it comes to transmissions, accessing online ordering and home delivery services for your groceries and food is a great way to practice social distancing. 
To avoid the risk posed by contaminated hands during the 5-second handoff, wipe down any deliveries and immediately wash your hands after any contact. Better yet, have the delivery driver leave your order at your doorstep. As for the food itself, unlike norovirus or hepatitis A, food isn't a known way of transmitting respiratory viruses. 
5. Increase ventilation in your home
Open your windows or adjust your air conditioning to help reduce the spread of pathogens in your home.
Brighte is an award-winning company that has made solar, battery and home improvements affordable for thousands of Aussies. Brighte allows you to get the latest upgrades to your home today and pay it back over time through their 0% Interest Payment Plan. Click here to find out more.
This article provides a general overview and is not intended to be a substitute for professional medical advice, diagnosis, or treatment. Always seek the advice of your family doctor or other qualified health provider with any questions you may have regarding this medical condition.