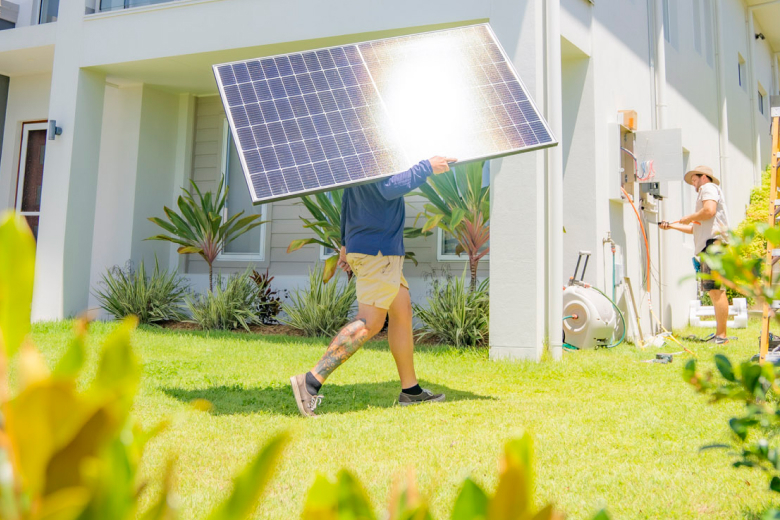 Blog
How Brighte helps Instyle Solar overcome cost hurdles to close more sales
With money a barrier for 80% of their solar client base, Instyle Solar found Brighte's financing solutions advantageous to both them and their customers.
Founded in 2014 as a five-person operation in Brisbane, Instyle Solar has grown into a solar installation company that thrives and operates in four states across Australia. 
How? By offering the professional installation of quality products, first-class customer service, and a proven track record to inspire confidence.
In fact, Instyle Solar offers its consumers a pain-free guarantee so that they can get the solar installation they want without the stress that sometimes comes associated with it.
And with over 80% of their customers choosing to finance their installation, Instyle Solar found Brighte's 0% interest payment plan and quick approval process advantageous to both them and their clients.
A pain-free process
Very early on, Instyle Solar realised that the two biggest barriers for homeowners to installing solar were the financial commitment and the anxiety around choosing the right installation partner.
To take care of the financial side they partner with Brighte, offering their customers Brighte's 0% Interest Payment Plan which provides simple, affordable repayment options, without the need to dip into their savings. It is a quick and easy solution to something that can be a hurdle when closing a sale.
To take care of their customer's worries, Instyle Solar created a pain-free guarantee so that their customers can expect a seamless installation from the moment they sign up with Instyle Solar to the moment they enjoy clean, sustainable solar energy.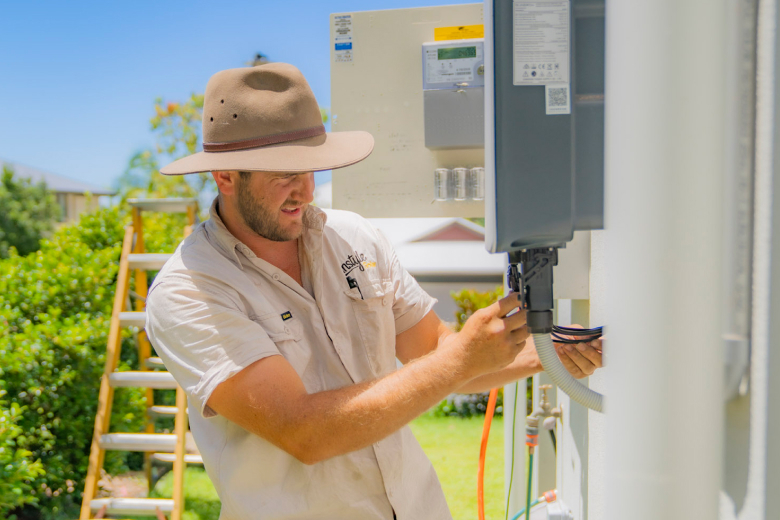 Making solar simple
While most people know about the environmental advantages of solar power, Instyle Solar helped build their business by showing customers the financial advantages.
It starts with a friendly website for initial enquires. This is followed up with either a phone call or digital communication allowing them to book an in-home assessment.
From there, Instyle Solar take the time to walk their clients through not only their solar set-up but also how to read and understand their power bill.
That way, once they quote a system, they don't just show the client the cost of the installation, but also how much power they can save over time.
Couple that with the ability to promote Brighte's 0% interest payment plan and it's easy to see how they convert prospects to customers.
A partnership that shines
Much like Brighte, Instyle Solar was founded on the idea of getting as many Australians to install solar as possible.
However, they quickly realised that many homeowners simply do not have the savings available to get the system they want. In fact, over 80% of their client base who wanted solar thought that money was a barrier. 
This is why they teamed up with Brighte. With a quick approval process, Brighte helps Instyle Solar's cash flow by paying them when their installer completes the job - so they don't need to worry about chasing down invoices. 
As their CMO Tehbyn Nova said: "We try to make solar simple and Brighte is really an extension of that goal. It's an easy and intuitive way for customers to make the right decision about their financial future without outlying thousands.
"We are excited to see Brighte working towards being an authority in the industry and engaging with the homeowner community. We are here to back them in doing that as a reliable and premium solar installer."
To learn how Brighte could help you grow your business, talk to one of our friendly team members today by calling 1300-274-448 or click here to easily become an accredited partner with Brighte.