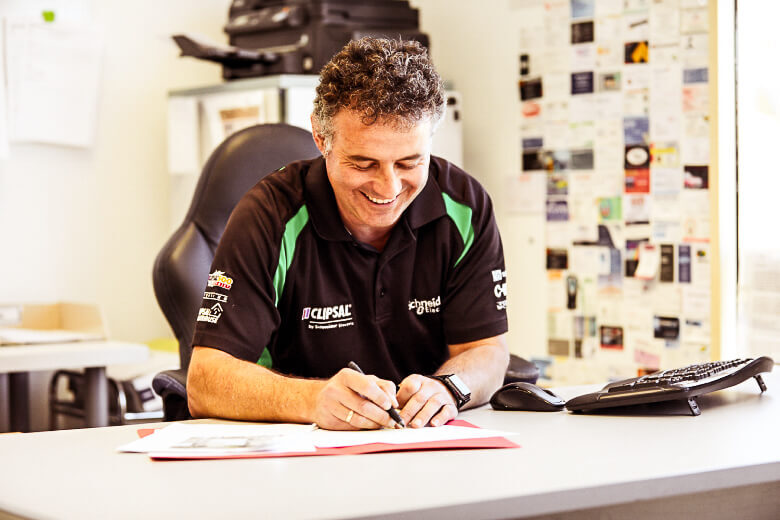 Blog
A better way of doing business: Brighte's NEW Vendor App
We are excited to launch our NEW Brighte Vendor App - we've made it easier for our partners to close at the point of sale with updated features and improved user experience. In this post we'll share with you how our app will help your business and how you can install the app to your device.
By Sam Cawthorne-Kitching
17 February 2022
How will the new app help vendors?
Over the last few months, we have been working closely with our vendor partners across Australia to help improve the app experience in open and closed BETA testing. The results speak for themselves:
Vendor agents are now submitting applications twice as fast compared to the previous app

Customers who confirm their eligibility have a 90% conversion rate on 0% Interest applications

We have had 25 agents from 15 different vendors who have participated in the BETA, and everyone has made the switch to the app following their 1st application submission
When can you access the new Brighte Vendor App? 
You can use our new app TODAY, just check your app store and accept the update if it hasn't automatically applied on your device. We've shared a step-by-step guide below!
A new and simplified experience: 
We understand that converting an application with a customer when they are standing in their home is super important for you - our goal was to make this experience as fast and simple for you as possible.
We acknowledge that our old app was not as effective as it could be, so here is what you're getting:
A streamlined the 0% Interest application form - 6 simple steps for you and your customer to complete to close the deal

Express approvals for high-income households

No need to take photos of customer identification

30 seconds to confirm your application status

You can now upload invoices in the app as a PDF and/or take a photo of the invoice. Invoice uploading allows you to request payment as soon as the job is done wherever you are; allowing you to get paid faster

Two simple steps to send a referral for a personal or green loan

More access to what you want to know - want to confirm the status of the application you just submitted or the quote you just sent? It's all there with just a few taps

We've updated the experience for vendors using Tablets
Don't have the Brighte Vendor app yet? 
Download below and login using your Brighte accredited account details.
Apple:
https://apps.apple.com/us/app/brighte-vendor/id1145627872
Android:
https://play.google.com/store/apps/details?id=au.com.brighte.brighte_app
Want to update your existing Brighte Vendor app?
If it hasn't happened automatically, just follow these simple steps:

IOS USERS (Apple)
Tap on the 'Search' tab. Search for: 'Brighte Vendor'

Tap 'Update' on the Brighte app

Once the app is fully updated, tap 'Open'
ANDROID USERS
Tap on the Account Icon (top-right corner of the header ribbon)

Tap on the 'Manage apps and device' menu item

Tap the Manage Menu, Select the 'Updates available' filter

Select the "Brighte Vendor" App tap the checkmark
Thank you for your continued support of Brighte and for helping us on our mission to make every home sustainable.