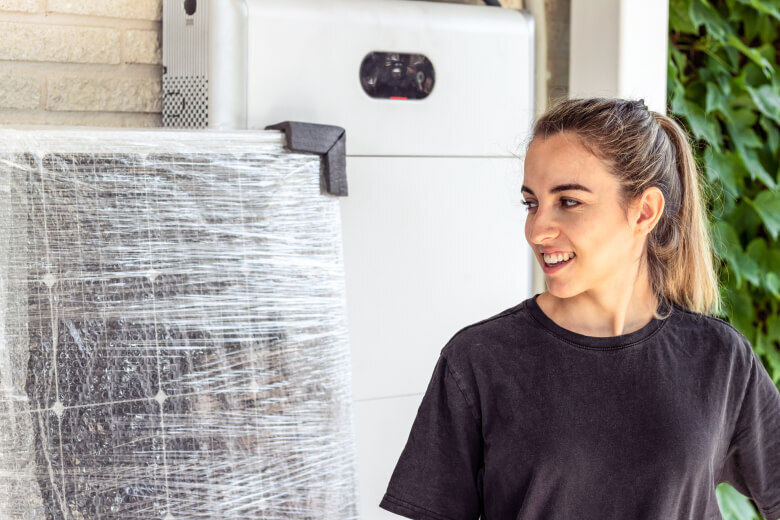 Blog
A step-by-step guide to grid connection, meter connection and solar panel installation
You've chosen a solar panel installer and accepted a quote. What's next? There are a few more steps to complete to get your rooftop solar system up and running.
Let's set the scene. You've chosen a solar installer, accepted a quote and are waiting to have your solar panels installed. 
You're well on your way to powering your home with clean energy from the sun, but there are three steps still to be completed before your solar panel system is operational and your bills start to reflect your change in energy consumption:
Grid connection application: A grid connection application allows your energy distributor (e.g Ausgrid, Endeavour Energy) to confirm that their energy network can support your solar panel system. Once confirmed, your solar installer will receive approval to complete the installation.
Responsible:  Solar installer will submit the application on your behalf.
Time required: Approval can take up to 30 days depending on your energy distributor.

Installation of your solar panel system: Once your grid connection application is approved, your solar installer will schedule and complete the installation of your solar panel system.
Responsible:  Solar installer.

Configuring your meter for solar power: For accurate measurement of your energy consumption, your electricity meter will need to be reconfigured or replaced with a smart meter.
Responsible:  Your solar installer may offer to complete this step for you. Always ask to see the receipt of the required paperwork being submitted to your energy retailer. If you are managing this process yourself, simply contact your energy retailer for their step-by-step process.
Paperwork required: While the paperwork required differs by state, all states require confirmation of grid-connection approval and an Electrical Works Request or equivalent document. Check with your energy retailer whether there are any additional documents required.
Time required: This differs per state/energy retailer.
Brighte Tip: Once you have your installation date locked in, call your electricity retailer to see how soon after they can attend your home and upgrade your meter.
Getting your documents in order
Before your solar installer leaves, make sure that you have all of the documentation on warranties, insurance and how the solar power system works. You can refer to our friends at the Clean Energy Council for more information on the installation process.
A quick recap of who is involved
Brighte
Brighte provides the finance for your solar system. Brighte will pay your solar installer once the installation has been completed, and your repayments will begin once your solar installer has notified Brighte that this has occurred (please note: this can occur before you're connected to the grid). 
Solar installer
Your solar installer completes and submits the grid application to your energy distributor and, in most cases, will communicate or submit the required paperwork to your energy retailer for connection to the grid and a meter upgrade if required.
Electricity distributor (e.g Ausgrid)
Electricity distributors own the infrastructure and provide approval for solar panel systems to ensure it suits their network requirements. If you are unsure of who your electricity distributor is, check your bill or ask your energy retailer.
Energy retailer (e.g Origin)
Your energy retailer will upgrade your meter and complete the connection to the grid to accurately measure how much electricity you are producing and consuming, and then bill you accordingly.
The content on this page does not constitute professional advice and is general in nature. You should seek professional advice in relation to any matters you may have.