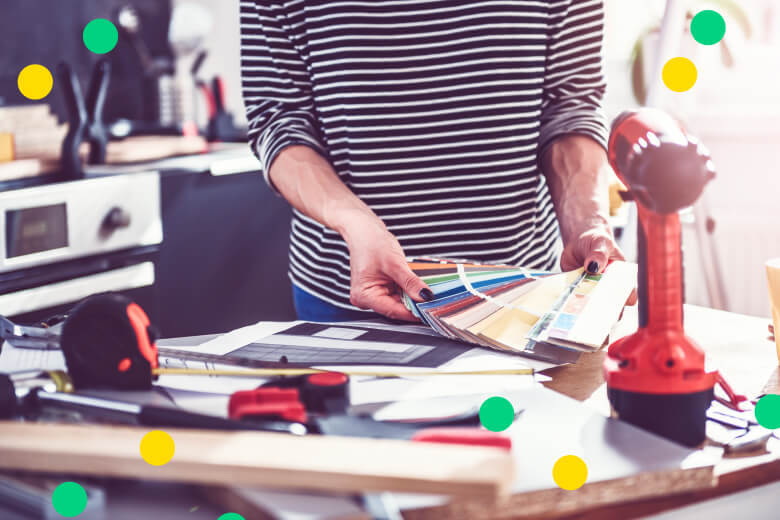 Blog
3 key steps when planning your next renovation project
Are you looking to start planning your next renovation project during spring? We've shared 3 steps you should take when planning your next reno or home upgrade.
By Paul Greguric
06 September 2021
Spring has sprung, wait, how'd that happen? The weather is changing and we all start to feel a little optimistic about the warmer months ahead. For many, it's a reminder to start making those upgrades around the house. Spring time gives us all a gentle bump to get ourselves into gear. Some are big upgrades, some are small quick wins. We've shared our 3 key steps you should start with when planning your next reno.
There's been a boom of renovations and as a result, delays in the building industry. So, for many homeowners, timelines are being pushed out. One thing is for sure though, with Christmas just around the corner there's no better time to get cracking on a reno plan so your home's more comfy during the warmer months.
Choosing furnishings and a colour palette is often the fun part of a project but there are key steps that need careful consideration early on, to ensure you're efficient with your time, resources and budget.
1. Work on a plan
Not the sexiest of steps, but creating a project plan is essential for success. A clear outline of the suitable dates for you and your family is important. As then you can reserve or lock in dates with third parties.
Creating and agreeing on a realistic budget can be a tricky conversation but it needs to be discussed. If you need help with budgets the second and third steps need to be actioned quickly.
2. Connect with local councils for a planning permit
Red tape often gets blamed for delays on projects, so by planning and connecting with your local council early on you can ensure there aren't any unknowns.
It's important to note different councils have unique ways of working; you should cover yourself by getting information firsthand. And ALWAYS research council regulations, confirm whether permits and/or inspectors are required during any step.
3. Get in early for quotes and booking in tradies
A great rule of thumb is to get 3 quotes for every job. Doing your research is important – talk to friends for their recommendations, make sure they have appropriate trade association memberships and get in quick to secure tradies.
If there are multiple stages to your project talking to a professional will help fill any gaps in your plan. When speaking to tradies have your budget and timeline handy. We've got a marketplace full of tradies that could help with free quotes and assist with estimates for your project, check them out here.
We understand it can be a little unpredictable to plan a project at the moment with restrictions so we've created a state by state guide to COVID installation restrictions for solar and battery projects.
Get started on turning your beautiful vision into a reality. We hope this post helps put a little spring into your home reno plans.