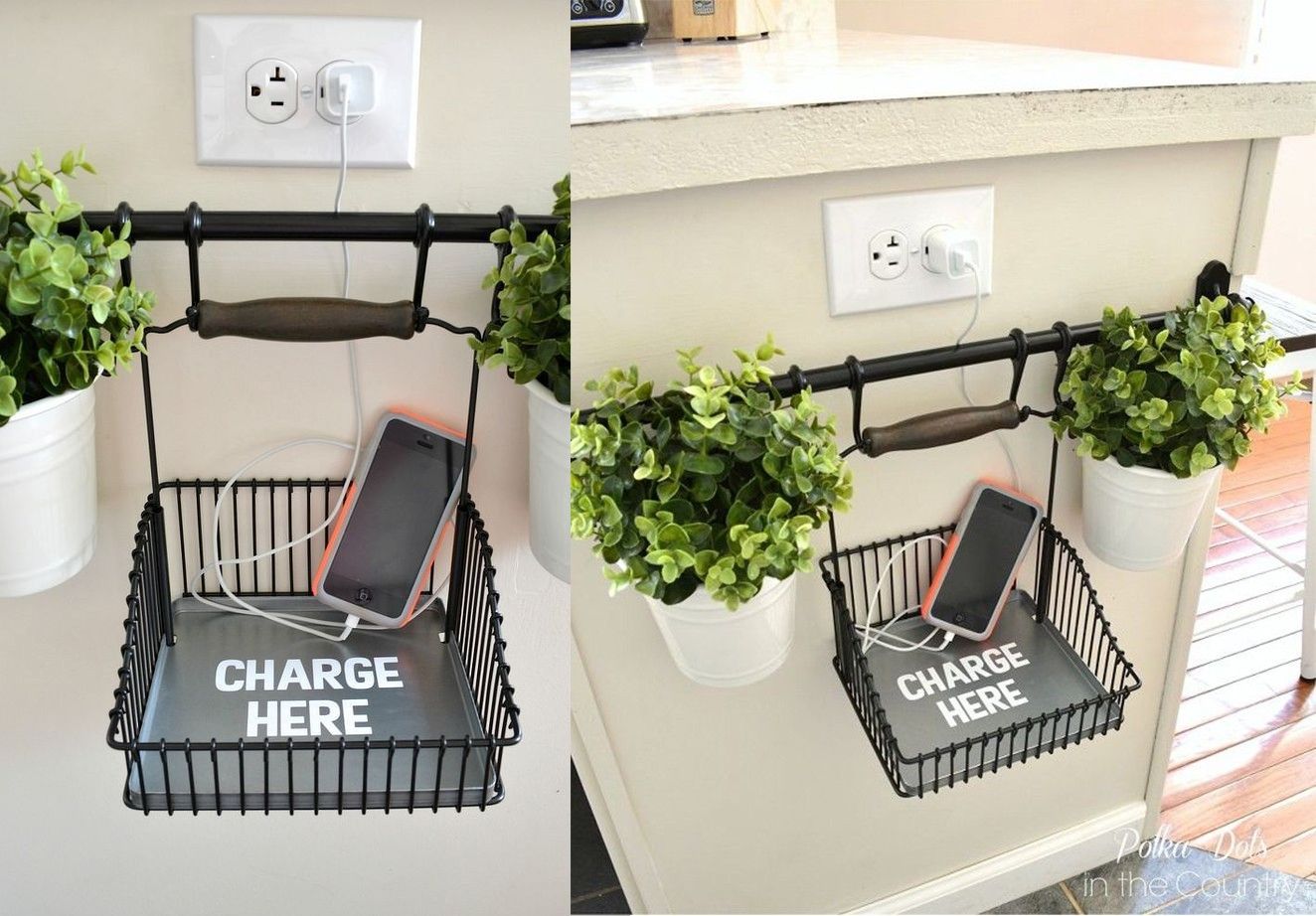 Blog
10 home improvement ideas to do during the 14-day self-quarantine
These small home improvement jobs can be quick to do, and you may have the supplies already at home.
By Carly Nichols
19 March 2020
If you are impacted by the self-quarantine period of 14 days, you may start to look around your home and see opportunities for some DIY fun waiting to happen. Suddenly the bathroom requires a little more love or the kid's toy area seems to be a bit more messy!
These small home improvement jobs can be quick to do, and you may have the supplies already at home.
If you have small children at home, small projects will help keep the whole family busy, and minds on the project, it is also a great way to spend quality time with the family and provide a safe and happy household while you are staying home.
1. Add Storage:
Additional storage is always a bonus, while you may not have additional storage cupboards available, you can create storage space through utilising items that are about to be thrown out, for instance, an old kleenex and shoe box.
This is also a quick and fun way to do arts and crafts with kids!
Tammy who runs Southern Flair Crafts, showcases what is possible with a few kleenex boxes and some free time.
Tip: Get the kids to clean their room and bring out all of their shoeboxes which works just as well as tissue boxes.
2. Create a recharge area:
Creating a dedicated space for belongings can help refresh a space. With many electronic devices shared by multiple people, cables can be found everywhere!
Creating a recharge area will allow for dedicated electronics, such as phones or Apple watches to be placed at the end of the day. The good news is that this space will further help create positive uninterrupted time with your family. By having your phone and Apple watch left in a certain spot, family time becomes front of mind without the distractions of social media.
Gather up all the cables and see which ones double up, you can then use a dedicated space to charge all of your electronic devices at the same time, in a clean and efficient way.
Tip: Ask the kids where the recharge station should be.
3. Refresh your yard:
How is your yard looking? Finding time to refresh your backyard on weekends can be hard with last-minute plans, weather changes and sports.
14 days at home means you have 14 more reasons to refresh your yard, repot some plants, pull out some weeds or repaint a bench. By doing a quick revamp of the yard, you get the benefits of fresh air and your yard looking amazing.
Tip: If you have leftover paint, get the kids to do DIY arts and crafts and paint pot plants.
4. Get Quotes:
Some home improvements can't be achieved without the professional help of Aussie tradies. In your 14 days at home, get as many quotes as you can online, talk to providers to get a feel of what you want to be doing as your next big home improvement.
Tip: Use the Brighte marketplace: https://brighte.com.au/marketplace/ to find and request free quotes from Brighte accredited partners
5. Patch holes:
With kids or the wear and tear of everyday life, a few dings would have happened along the way! Stay inside and patch a few holes, a repaint job maybe for a later date, but prep work is just as important!
Tip: Ask the kids to point out the holes they may not have told you about yet!
6. Stairway love:
Stairways are often forgotten.The stairs usually connect the living area and bedrooms, show it some love by hanging up some photos along the stairway.
Tip: Pull out all of your photos and get the kids to choose which ones they would like to see!
7. Restain your wood:
Restaining the deck is another job that can be ticked off your DIY projects list if you're at home for 14 days Make the most out of your staycation by restaining your wood.
Tip: Put on the movie 'Frozen' so you can have some time to restain the wood without the kids stepping on the stain
8. Reorder your ornaments:
Colour schemes, themes and what's 'in' is always changing! Consider rearranging your ornaments. A little bit of shuffling around can change the whole feel of your home. Don't be scared of colour! Set aside a few coloured ornaments to add a splash of colour to the finishings.
9. Paint a wall with chalkboard paint
Pick a wall, maybe in the kids room, or outside, where you can paint it with chalkboard paint. Wait a few hours and have fun with the kids doing drawings.
Tip: To pass a few more hours play a game on the chalkboard
10. Plan plan and plan:
Once you have the quotes, plan when and how you will be completing your next home improvement. Some home improvements might have a slighter delay to be completed due to the delay in materials or others being on quarantine.
And our last tip! Stay safe, look after your family and neighbours. #Brightertogether