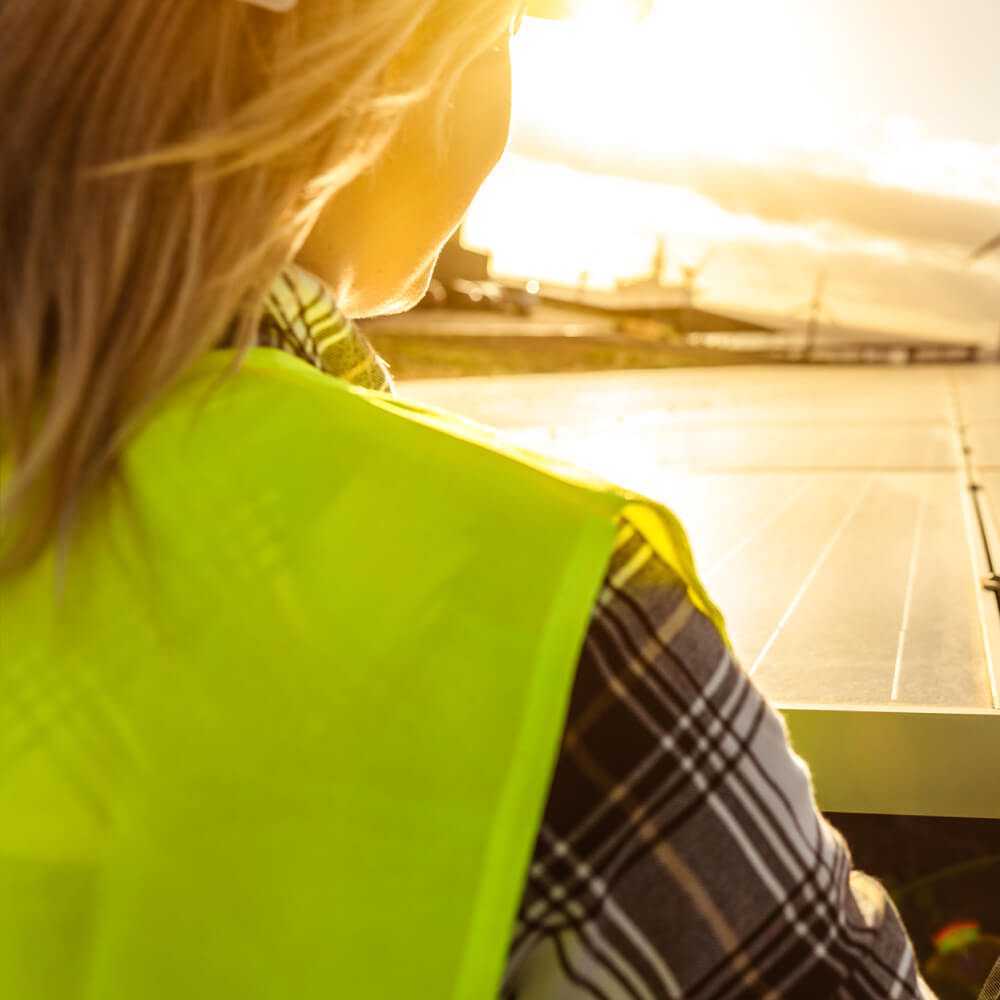 Press releases
Brighte Women in Solar program to help female tradies step into solar
Brighte has announced that it will offer five scholarships for female apprentices or electricians who wish to acquire new skills in solar and battery storage at the Canberra Institute of Technology.
By Nigel Freitas
11 January 2022
Brighte is offering 5x scholarships for female electricians or apprentices who wish to obtain a qualification in battery storage systems and grid connect photovoltaic systems at the Canberra Institute of Technology (CIT)

$2,250 per scholarship will directly contribute to CIT student fees across the period of study

Brighte will also fund the Clean Energy Council (CEC) initial accreditation costs for each recipient and provide mentoring opportunities
Part of the ACT Sustainable Household Scheme, The Brighte Women in Solar program is offering the scholarships to support and encourage female electricians and apprentices who want to acquire new skills and further their careers in solar and battery storage.
Katherine McConnell, CEO and founder of Brighte, says the scholarships allow female electricians to make the most of the boom in the solar sector and be part of building a brighter future, today.
"Australia is leading the world in rooftop solar adoption and showing no signs of slowing down, with the Clean Energy Council tipping 2021 to be a record year for installations.
"For many people, COVID has triggered a rethink of what's important and how they want to fulfil their livelihoods. These scholarships provide a highly relevant pathway to increase female participation in the renewable energy sector, for both female apprentices who want to upskill and female electricians who want to open up their businesses to new sources of work in Australia's solar boom."
Less than 2% of people working in Australia's professional trades, like electrical, are women. Barriers to becoming a trade professional include lack of exposure and experience to trade vocations and stereotypes of what constitutes 'women's work'.
According to the International Renewable Energy Agency (IRENA), some 34,400 new jobs are expected between now and 2035 across the renewable energy sector, as we chase net zero and residential solar booms in Australia.   
Ilsa Stuart, Senior Manager of Renewables at Canberra Institute of Technology, says the program will help raise awareness of trade career paths in the renewables sector and provide valuable support for women to acquire in-demand skills.
"We are delighted to partner with Brighte in support of the ACT Sustainable Housing Scheme and women's participation and engagement with the renewable industry to meet the region's growing workforce needs.
"The Brighte Women in Solar Scholarship provides an opportunity for the personal and professional development of female trade professionals to further their experience and career development in the renewable energy sector."
Brighte is the exclusive partner for the ACT Sustainable Household Scheme, which commenced in July 2021, and has so far helped more than 1,600 homeowners in the ACT to make their homes more sustainable.