Getting off gas
your 4 step plan
Step 1
Replace your existing systems and appliances
Brighte is here to connect you with local accredited experts who can help you choose the right solutions for your home.
This information is general in nature and does not take into account your personal situation. You should consider whether the information is appropriate to your needs and, where appropriate, seek professional advice.
Step 2
Find local vendors and compare quotes
Get quotes from our network of 2,200+ accredited vendors
Shopping around and comparing quotes is key to finding the best solutions for your home.
Compare quotes to find the best solutions
2,200+ accredited vendors Australia-wide
Request quotes
Step 3
Finance your upgrades with Brighte
Brighte can help you to get off gas sooner by reducing the upfront cost
We know that electrification plans can be drawn out by the need to pay upfront for your new systems and appliances.
With finance from Brighte, you can make your upgrades now and pay back over time.
Borrow up to $45,000
Fortnightly repayments
How does Brighte work?

Brighte connects you with accredited vendors in your area. You can compare and review quotes and choose the best solution for your home.

Your chosen vendor will take you through the process of applying for finance and then refer you to Brighte to complete your application.

Brighte pays your vendor directly as soon as the job is complete, and you pay Brighte over time with fortnightly repayments.
What finance options are available?

Your can find more information about our finance options on:

* Not all of the necessary products to get off gas are included within the governments schemes.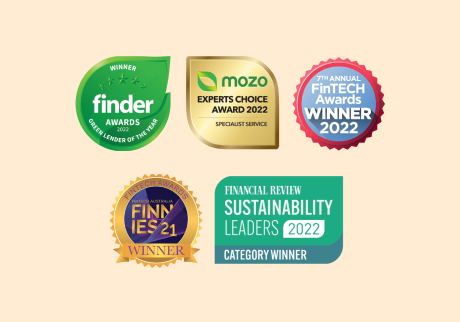 Step 4
Disconnect your gas supply
It's time to say goodbye to gas
This is the part where things can get trickier. You are at the forefront of electrification in Australia and your gas retailer and distributor may not have processes in place to make this an easy ride.
Your goal is to permanently disconnect the gas supply from your property. This means you will no longer be able to consume gas, and you will no longer receive a gas supply charge.
How permanent disconnection works

A permanent disconnection is the process of removing the pipes and gas meter from your property.

The first step is to contact your energy retailer and discuss your plan. They will arrange with the network operator for a plumber to visit your property.

There is a fee involved in permanently disconnecting your property and this varies by state.
What about a temporary disconnection?

Your energy retailer may give you the option to suspend your gas account temporarily for a fixed cost.

You should consider whether this is the right solution for you. Following the suspension you will continue to pay a gas supply charge even if you are not incurring any usage fees.
Bonus
Electrify your home with an electric vehicle and solar power