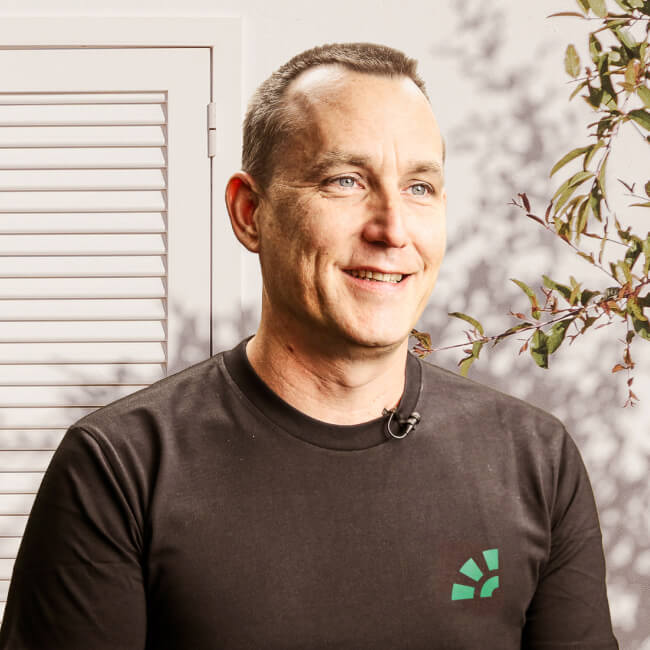 Careers
What's it like to work at Brighte? Five things to know
Our Head of Engineering, Nick Hughes, outlines five key things to know about working at Brighte.
At Brighte, we're all working together to create a more sustainable future for Australian households. As Head of Engineering, it's my job to create an environment where the best software engineers can come together and work effectively to deliver amazing software experiences for our customers.
Here are five key things to know about what it's like to work with us.
1. We build quality, maintainable software
Firstly, we build software that both performs its intended function reliably but is also easy to understand and maintain. Our software isn't something we write once and then forget about, it's continually being extended, improved, and enhanced. By emphasising the importance of code quality standards and practices we ensure that we continue to deliver value to users quickly and frequently.
 2. We empower our teams
We believe that those closest to a problem are best suited to deciding on how to solve a problem. Therefore, we ask our teams to be continually looking for ways to improve how they work. They remain jointly accountable for the outcomes delivered and providing it doesn't disrupt other teams or Engineering as a whole, anything goes. This leads to some interesting experiments; we keep what works and learn from what doesn't.
 3. Learning is at the heart of everything we do
 We champion the idea that no matter how much you know, we all still have so much more to discover. When we're hiring, we look for people who believe that learning never stops and who are continually looking for opportunities to grow their experience and capabilities.
We provide endless opportunities to deepen individual skills and learn new things – whether through study, skills training or working with more experienced people who have plenty to teach you.
4. We value diversity
That means diversity across race, gender, background, experience, faith and many more. We bring together smart, curious, committed individuals from a broad range of backgrounds, whose varied insights and ideas add huge value to our business, as well as creating a more interesting workplace!
5. We believe in working at a sustainable pace
 Last but by no means least, we really believe in working at a sustainable pace. Our priority is avoiding burnout of our most important asset: our people.
The truth is, the work that we do will never be finished. We will never run out of ideas and we will never stop trying to create better products and services for our customers. But given that our work is both complex (made up of many different and variable parts) and complicated (changes rapidly, with a high degree of uncertainty), it's important that our people come to work fresh and rested.
We avoid fixed deadlines. We avoid stretch goals. We want our people to have time to reflect and plan, rather than just continually 'doing' – and we accept that the uncertainty inherent in what we do means that sometimes things take longer than planned.
We're always looking for great new people with new ideas. If you're an engineer who thrives in this kind of environment, you could be a perfect fit for us! For job openings and more information on Brighte, head to our careers page.