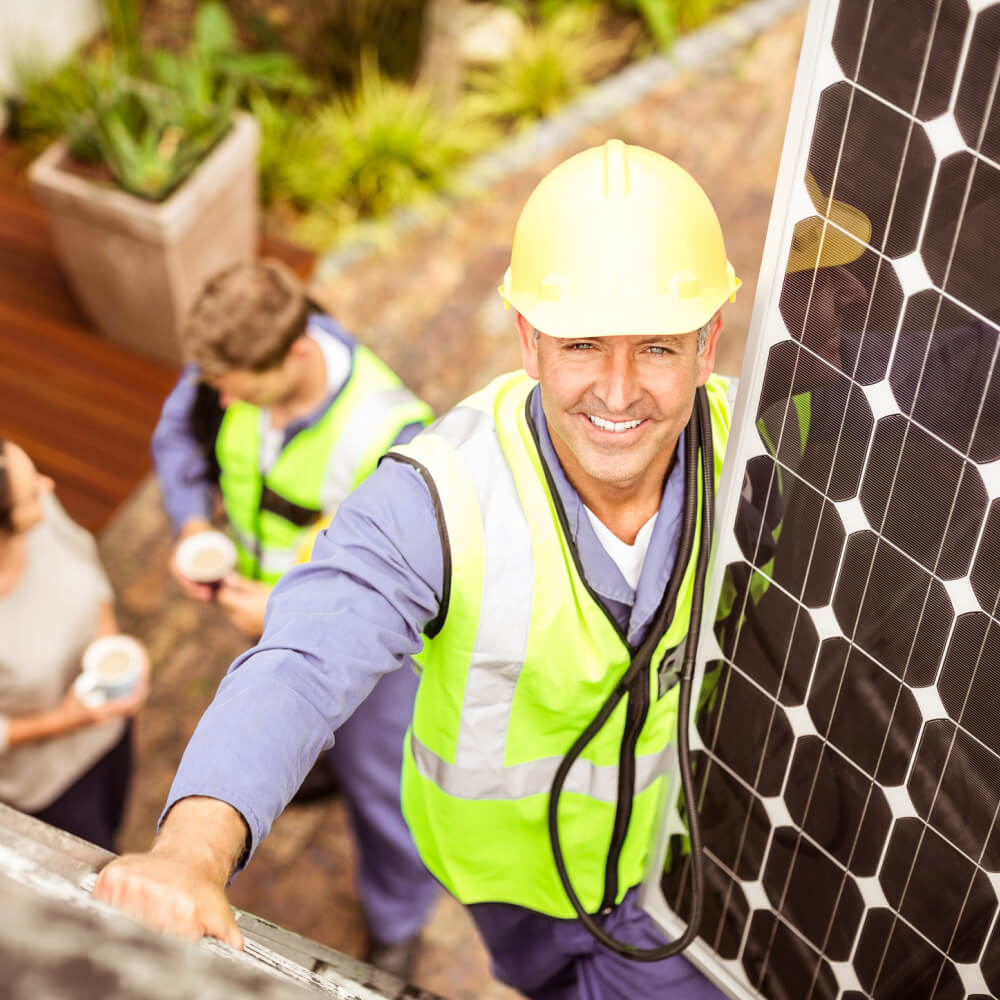 Press releases
Strong ESG investor appetite boosts Brighte's $185m triple A green deal
Australia's leading green financier Brighte has today announced a heavily oversubscribed $185m asset backed securitisation solely arranged by NAB, representing its first deal to achieve a Aaa senior tranche credit rating.
By Nigel Freitas
08 November 2021
Brighte taps market for second green $185m ABS, with deal heavily oversubscribed

Moody's assigned a Aaa rating (AAA equivalent) for the senior notes, reflecting quality of the collateral performance

Deal solely arranged by NAB, with participation from local and offshore entities
Australia's leading green financier Brighte has today announced a heavily oversubscribed $185m asset backed securitisation solely arranged by NAB, representing its first deal to achieve a Aaa senior tranche credit rating. 
Brighte Founder and CEO Katherine McConnell said the deal reflected the strong investor demand for high performing sustainable assets.
"We've had the intention to do this from inception, so achieving this rating is a validation of our processes, an endorsement of our team and a strong vote of confidence in our ambitious growth strategy." she said.
"This transaction significantly increases our funding runway, reduces our cost of funds and frees up our balance sheet for expansion."
"It also establishes Brighte as a repeat issuer in the securitisation market with an uncapped credit rating and demonstrates both the maturity of our business and ongoing capability for innovation."
"There is a growing investor appetite for quality fintech, green and energy related assets and Brighte ticks all those boxes. With strong tailwinds on multiple fronts, Brighte is riding a rising green wave to a sustainable future."
Brighte's second green ABS is securitised by high quality Australian homeowners repaying residential solar
and battery installations plus other home improvements. Of the offering, 85% are green Notes with 6 classes of Climate Bond Certified Green Bonds, with proceeds from the issuance used to finance solar energy & related assets. The Class G-NG Notes will be retained by Brighte, and the deal is structured such that the green asset coverage should increase for Noteholders over time. 
The transaction is expected to deliver over 190,000 tonnes of CO2 emissions savings per annum, equivalent to the electricity consumed by nearly 40,000 average Australia homes over a year.
With its mission to make every home sustainable, Brighte is the fastest growing dedicated green energy financier in Australia, helping accelerate the uptake of solar, batteries and the electrification of homes. 
McConnell said the debt issuance would be used extend Brighte's funding runway and replenish the main warehouse facility headroom, while providing a consolidated platform for the next phase of growth.
"Brighte is clearly the partner of choice for Aussie homeowners in their sustainability journey, and we continue to over-deliver on our promise of enabling household clean energy through solar and battery.
"This deal also funds the future, providing a platform for further expansion into the electrification thematic with our soon to launch home energy offering and plans for electric vehicles."
"We've gone from start up to scale up to now doubling up - with twice as much headcount in 12 months - and this is just the start of Brighte's growth journey."
The deal follows last October's A$190M issuance of the Brighte Green Trust 2020-1, which was Australia's first 100% green asset back securitisation. Moody's recently upgraded the ratings of the A, B, C, D and E notes, driven by an increase in note subordination, the good performance of the underlying portfolio and Brighte's operational track record. That deal won green bond of the year at the 2021 Environmental Finance awards.
Brighte has mandated NAB to arrange the deal, cementing the strong relationship between the two organisations. NAB Executive – Client Coverage, Corporate & Institutional Banking Cathryn Carver said NAB was proud to be a long-standing banking partner.
"We've been there right from the beginning, supporting in the critical stages of early development and helping them grow from a start-up to a mature business. It's been terrific working with Katherine and the Brighte team and we've admired their determination and focus in making a real difference to Australian households."
"Brighte has a clear strategy on making homes energy-efficient. As the world transitions to a low-carbon economy, we expect to see continuous growth in customer demand for their products and services."
In July this year, Brighte was named as the exclusive finance and administration partner for the ACT Sustainable Household Scheme. Brighte also obtained electricity retailing licences, with plans to go to market with an energy offering focused on home batteries next year.
Since 2015, Brighte has raised $375 million in public debt and $145 million in equity.