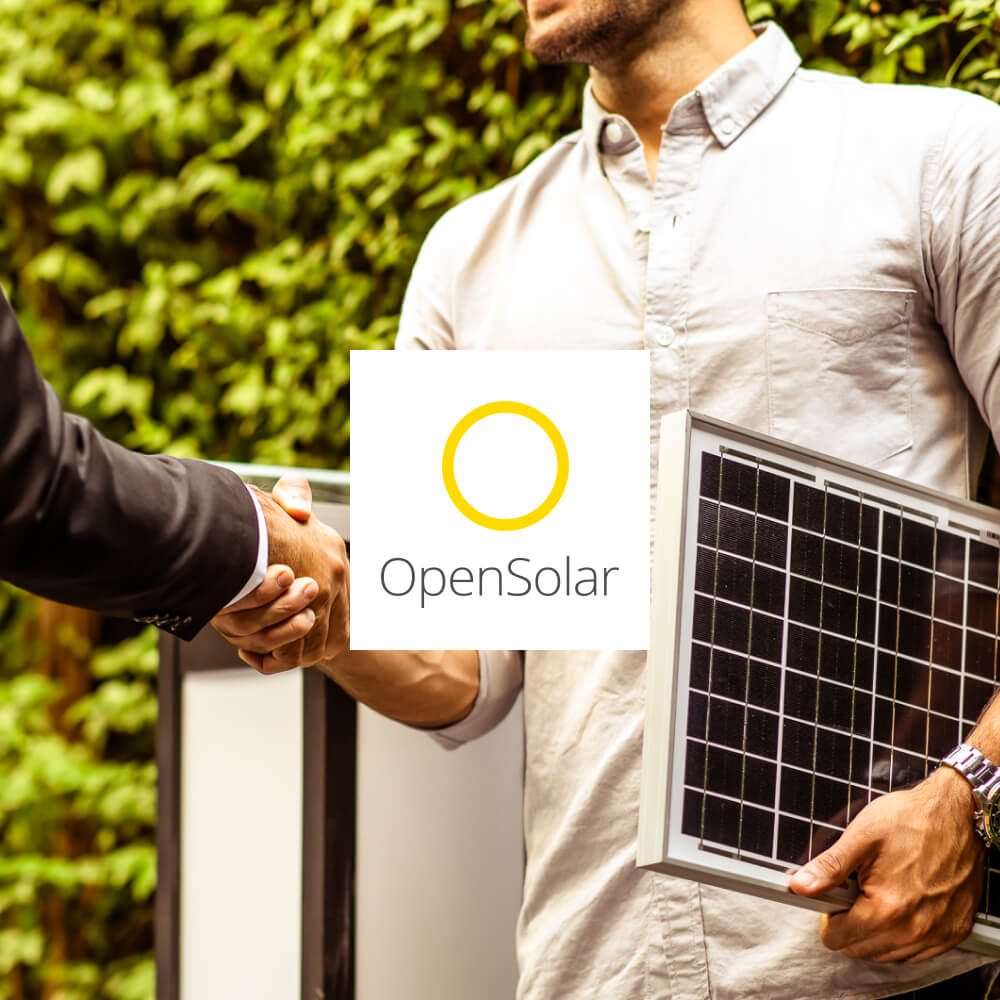 Press releases
Brighte to offer first 0% interest payment plan on OpenSolar platform
Brighte, a leading green financier on a mission to make every home sustainable, today announced the integration of its market leading 0% interest payment plan with OpenSolar software, representing the first 0% interest payment plan offering on the platform.
By Nigel Freitas
22 December 2021
Brighte to integrate its popular 0% interest payment plan with OpenSolar's installer software

Partnership continues Brighte's strong track record of digital offerings to accelerate solar uptake

Deal to deepen and expand vendor relationships with more partnerships to come 
The partnership means that solar installers can now design and quote for a solar installation, and also refer customers to Brighte's 0% finance solution all on the one platform, simplifying the sales process for both vendors and customers.
Brighte CEO Katherine McConnell said the launch was another step in the business's journey to support the clean energy transition by making things easier for customers.
"This is a partnership between two mission-driven organisations who are using technology to bring forward the uptake of clean energy by Australian households," she said.
"As a digital native business, Brighte has led the pack from day one when it comes to innovation, simplification and customer centricity, both in the finance and solar sectors.
"This partnership continues our strong track record of embracing best in class digital solutions to allow customers to gain solar today and pay over time." McConnell said.
"OpenSolar was founded to make the solar adoption process easy, accessible and affordable, and our new partnership with Brighte is yet another example of how we are accomplishing that," said Maaike Gobel, Head of Partnerships at OpenSolar. 
"Our platform is entirely free to use and with options like Brighte's 0% interest payment plan, solar installers can offer their prospective customers a highly compelling solar installation using a single end-to-end resource, enabling them to scale their businesses and close deals with drastically increased efficiency."
OpenSolar is a tool for solar retailers and installers to create proposals for customers. It offers CRM functionality, an integrated solar design and digital sales toolkit, as well as marketing collateral and project management capabilities.
The integration of OpenSolar and Brighte allows customers to receive a customised proposal from their vendor. The OpenSolar proposal details the customer's tailored solar solution, energy benefits for their property (including feed-in tariffs and export limits specific to the unit along with a clearly defined payback period, expected energy savings and expected cost savings) and access to apply for Brighte's 0% interest payment plan all in one spot, with a rapid response to confirm the financing decision.  
McConnell said she has seen a continued growth in interest from vendors who want to further integrate their platform and online sales process with Brighte.
"Working with online tools such as OpenSolar facilitates this integration and the conversion of quotes into deals by streamlining the proposal and payment plan application process.
"The increased exposure to vendors that are already using OpenSolar but are not yet accredited with Brighte presents new opportunities for us to help Aussie households make the switch to solar."