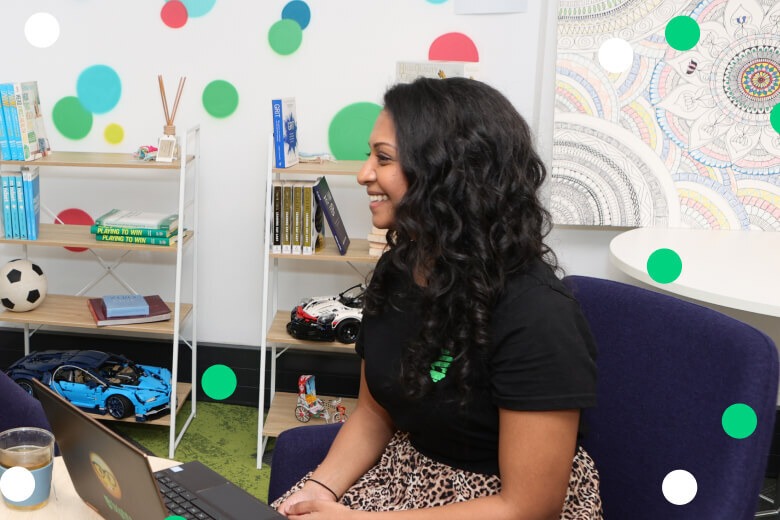 Careers
Supporting Mental Health Month in 2021
Today marks the beginning of Mental Health Month. A month aimed at promoting the importance of early intervention practices for positive mental health and well-being, and reduce the stigma associated with mental health.
By Reshani Fernando
01 October 2021
About one in five of us will experience a mental health issue in any year. That's 20% of our families, friends and work colleagues – the people we care about. Throw in a global pandemic and extended lockdowns, it's fair to say our mental health has gone through the corona-coaster of emotions in 2020-2021.
Here at Brighte, we know it takes a village to build and maintain a business like ours, and that a mentally healthy workplace is achievable. We strive to foster a positive culture that empowers our people to start a conversation on mental health, listen without judgement and know it's okay to seek support.
During this current lockdown, each and everyone's wellbeing and safety is of the utmost importance to us. To make sure our people can thrive during this period we launched a series of initiatives, some of these include:
Lockdown leave - bonus day of paid leave that can be used to switch off from work, get outside (in a socially distanced way, of course), build, create, read, relax and recharge the batteries

Daily lunchtime zoom room - to see familiar faces and a number of new ones too, we have onboarded 52 new employees in the last 3 months!

Wellbeing voucher - $200 e-gift card that could be used towards making our working from home space a little more comfortable
We have had a variety of purchases made so far. I went for a new pair of running shoes to help with my daily step count!
In addition to the above, we have also continued to provide our employees and their families access to a range of free professional & confidential counseling support through our Employee Assistance Program, and free access to the Headspace for Work app. I've been using the wind down meditations to drift off at night! 
How is Brighte supporting the Mental Health Month campaign?
This year, the World Mental Health Day Australia campaign is encouraging everyone to make a promise to "Look after your mental health. Look Up! Look Out! & Look Forward!".
The campaign is held annually every October to coincide with the World Health Organisation's recognition of World Mental Health Day, which is celebrated on the 10th of October.
To support this campaign, we have organised a calendar of activities focused on health, wellness, awareness and community, with the goal to empower our people to achieve their desired state of well-being.
Some of these activities include:
Zoom fitness and wellness classes hosted by our very own Brighte employees

Activity for our Brighte parents and their kids

Mental Health Awareness training course

Wellbeing series
And a few other surprise and delights throughout the month that I can't share at this stage! I don't want to spoil the element of surprise for the team on day 1 😉
As we look forward to restrictions easing over the coming months and being able to do some of the things we love with the people we care about, here at Brighte we are committed to creating a workplace that continuously supports every employee's well being, inside and out.