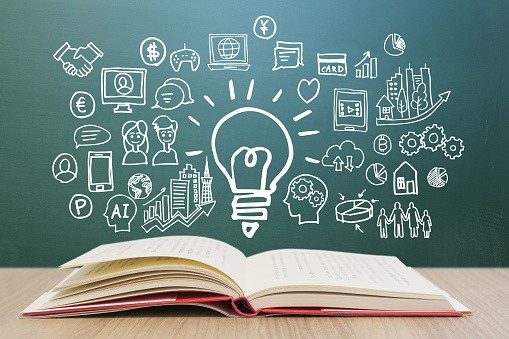 Careers
Building an amazing legal career with Brighte
For Renee McArdle, Brighte has provided a chance to develop her skills and progress her career in a company she loves.
By Renee McArdle
16 November 2021
Brighte has always been amazingly supportive of me. When I first joined the company, I was heading into my final year of a Bachelor of Laws and keen for exposure to regulatory and legal issues. My manager at the time encouraged me to take on new areas of learning, and trusted me to represent Brighte within important industry working groups – both of which built up my skill set and confidence in decision-making.
To me, this was key to my development and I think it's the same for everyone. If you are not given more responsibility, or exposed to different things, you don't have the chance to develop. When it came time for me to complete my Practical Legal Training, not only did Brighte support me to complete this within their legal team, but I was able to do it with confidence because I'd learned from the best.
I'm now the Regulatory Compliance Manager at Brighte and I really believe that if, like me, you work for a company you love, your career progress and achievements will not only come, but will feel even more rewarding.
Finding my way to Brighte
I started out in the finance industry as a credit underwriter in a small company, before moving to a larger company based in the city. By that point, I was studying Law and I uncovered a love for interpreting and implementing legal and regulatory changes into processes and policies.
I then took on a role change within that company, assisting to start up a Collections and Hardship team, where I gained a lot of experience in interpreting the law and incorporating it into policies and processes. I developed a real skill for it and I still love it today.
My first compliance role, however, was with Brighte. I remember thinking how lucky I was to be given the opportunity, especially at a company disrupting the finance industry and making a real difference in financing sustainable products.
Within that role I began to be exposed to all kinds of regulatory reforms and engagement. The finance industry had just come out of the Royal Commission and there were a number of reforms before parliament, as well as additional ASIC specific industry reviews being undertaken.
It was the perfect time for learning and development and my manager continuously encouraged me to attend workshops, broaden my knowledge base and be vocal about the things I wanted to work on. I also received constant great feedback and guidance from my colleagues and leaders.
I was also fortunate enough to be entrusted by my manager to represent Brighte in industry working groups. One of the highlights for me was working on the Buy Now Pay Later (BNPL) code development. It was due to that, and my developing these skills specifically in the area of finance regulation, that I was offered the role of Regulatory Compliance Manager within Brighte's legal team.
No two days are the same for me
There is constant movement in the finance industry, so not only is it important to be on the ball, but to act and communicate to the business units affected clearly and fast.
My day can range from providing guidance and reviews on marketing materials, to participating in industry working groups, to assisting on new product developments. My goal is always to provide guidance and recommendations to the business on the different regulatory questions and issues they may have - and to do so promptly, efficiently and clearly, whilst still considering the strategic and commercial objectives of the business.
With regulatory reforms, this involves reading and interpreting the legislation and any regulatory guidance, converting it into plain language and determining which teams may be impacted by this. From there it's important to then guide the business on the changes required.
My job also involves external engagement, from regulators and industry associations, to consumer advocates and other industry participants. It is a really busy role, but it is very exciting and rewarding.
The law and regulation is never black and white like the paper it's written on. That's what I love about my job. You need to be able to think strategically and balance that with the facts – a skill that helps me in my personal life too.
Hard work in the right place pays off
If you set yourself a goal, don't let life get in the way of that. Keep learning and expanding your knowledge base and work hard. That's my best advice for anyone looking to build a successful career in this industry.
Some other key lessons I have learnt are to set expectations upfront, communicate well, remain commercially-minded and continue to think strategically. Don't be afraid to speak up, particularly in a department like risk and compliance, where the business is relying on you to make them aware of both the good and the bad.
Compliance is a very challenging field, especially in the finance industry which constantly changes. But though it has been a long road to where I am now, I have found what I love to do, and a great company to do it with, and I wouldn't change any of it.
The most important thing of all is to find a company that firstly, understands the importance and effectiveness of a compliance professional in the big picture and secondly, will facilitate your career development. I have just applied for admission as a lawyer, and I have no doubt that Brighte will continue to provide me with opportunities and support for my career progression from here.