Brighter Together
Brighte is on a mission to make every home sustainable.
By offering financial solutions to homeowners, we're making renewable energy and home improvements more accessible to the everyday Aussie.
Between Nov 2016 and Feb 2022, Brighte has facilitated the installation of solar systems for over 80,000 households. These installations could generate 34+ Gigawatt-hours of clean energy - enough to prevent the emission of over 25 million metric tonnes of CO2!
Awarded Outstanding Fintech Leader of the Year (Finnies 2021), our Founder and CEO, Katherine McConnell, is a passionate and humble leader who has a human first approach to business.
We value different perspectives, skills and backgrounds and have been recognised for our strength in creating a diverse and inclusive workplace, winning Best Workplace Diversity (Finnies 2021).
Like what you've read so far? Read on for info on this role..
As a Principal PM and finance technology expert, you will be the key person responsible for shaping the future direction of the finance platform that powers Brighte's mission to make every home sustainable.
As part of this, you'll own the roadmap, goals, and future capabilities of the finance platform at Brighte. You'll work closely with our expert engineering and design teams to define the building blocks and the prioritisation of these blocks that optimise for speed to market and legendary customer experience.
We have a huge opportunity to help customers and the Brighte business to benefit from the foundational changes happening at the intersection of the energy and finance industries and you'll be at the centre of it in this role.
What you'll do
Work closely with product and design leadership at Brighte to define the vision of Brighte's finance platform (loans, BNPL, and more)
Own the roadmap for the finance capabilities – understand the broader context of Brighte's mission and prioritise things that make sense to help customer transition to sustainable homes
Work together with engineering and design leaders to set clear goals and make priority calls that will enable Brighte to create the best customer experiences
Stay on top of the latest market trends in the energy and finance industries in order to help Brighte innovate in this new renewable energy space and empower all homes to be sustainable
Balance long term thinking with moving quickly in a nascent space that changes quickly
Utilise your instincts and deep analytical thinking to define, measure, and track key business and customer value metrics
This role is on the individual contributor track – you will not be required to manage other PMs, but it is expected that you will help to grow other PMs by sharing your strong product expertise.
Who you are
Extensive product management experience (5-7 years), ideally at a fast-growing software company
Must have experience doing product management in the finance space, bonus points if you have experience working on loans or BNPL. You are a PM finance expert.
You're goal oriented – you can translate product objectives into specific growth and engagement metrics and levers that are the north stars for what we create
Self starter with the ability to influence teams to build better products with a constant dedication to understand, question and improve the experiences for our users.
Proven track record of leading large scale projects and influencing without authority across the many teams and functions of an organisation
Ability to prioritise opportunities, balance the needs of our customers with those of our business, and clearly communicate the rationale behind your decisions – all on a 12+ month time horizon.
Desire to work in a fast-paced environment, ability to move with a sense of urgency, sensitivity to give people space to offer suggestions
Experience working with sales teams and partner networks to gather feedback and insight from customers
Embodies our Brighte Values: Deserve the Customer, Brighter Together, Be Human, Call the Ball, and Think Big Stay Green
Named LinkedIn's #10 Top Australian Start Up (2021), we know we wouldn't be anywhere without our investors, who believe in our mission and the opportunities that lie ahead for a brighter future.
Airtree Ventures, Mike Cannon-Brookes' Grok Investments, Kim Jackson and Scott Farquhar's Skip Capital, and Qualgro Partners all continue to support Brighte in making this dream a reality!
If you want to join this mission-driven, inclusive, and highly collaborative team, click apply and upload your resume! All applicants will receive a response.
Apply now
or see all openings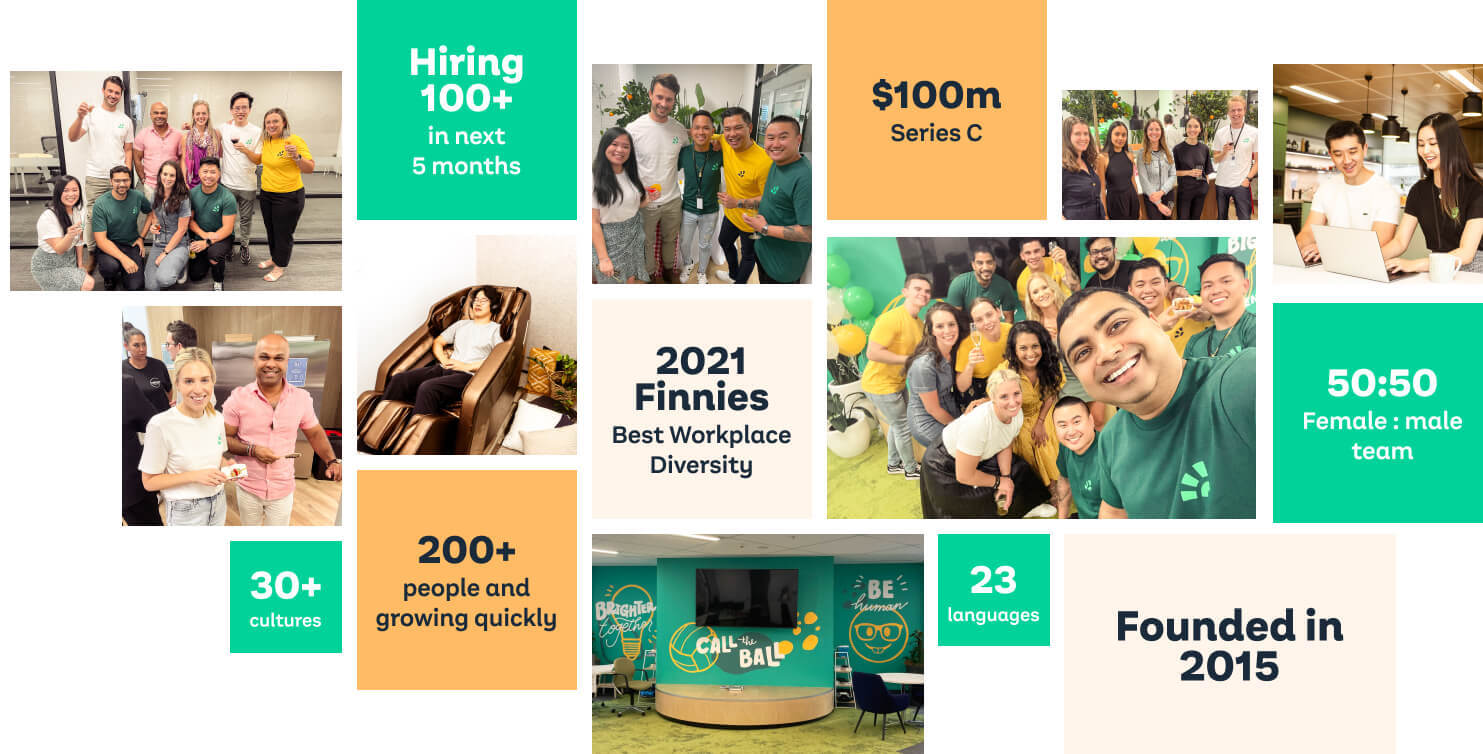 Glassdoor
Don't just take our word for it. Here's what people are saying on Glassdoor.
More about Brighte
Acknowledgement of Country
Brighte acknowledges Aboriginal and Torres Strait Islander peoples as the traditional custodians of our land - Australia. We pay our respect to them and their cultures and to the elders past, present and emerging. The Gadigal of the Eora Nation are the traditional custodians of the land on which Brighte's office stands.