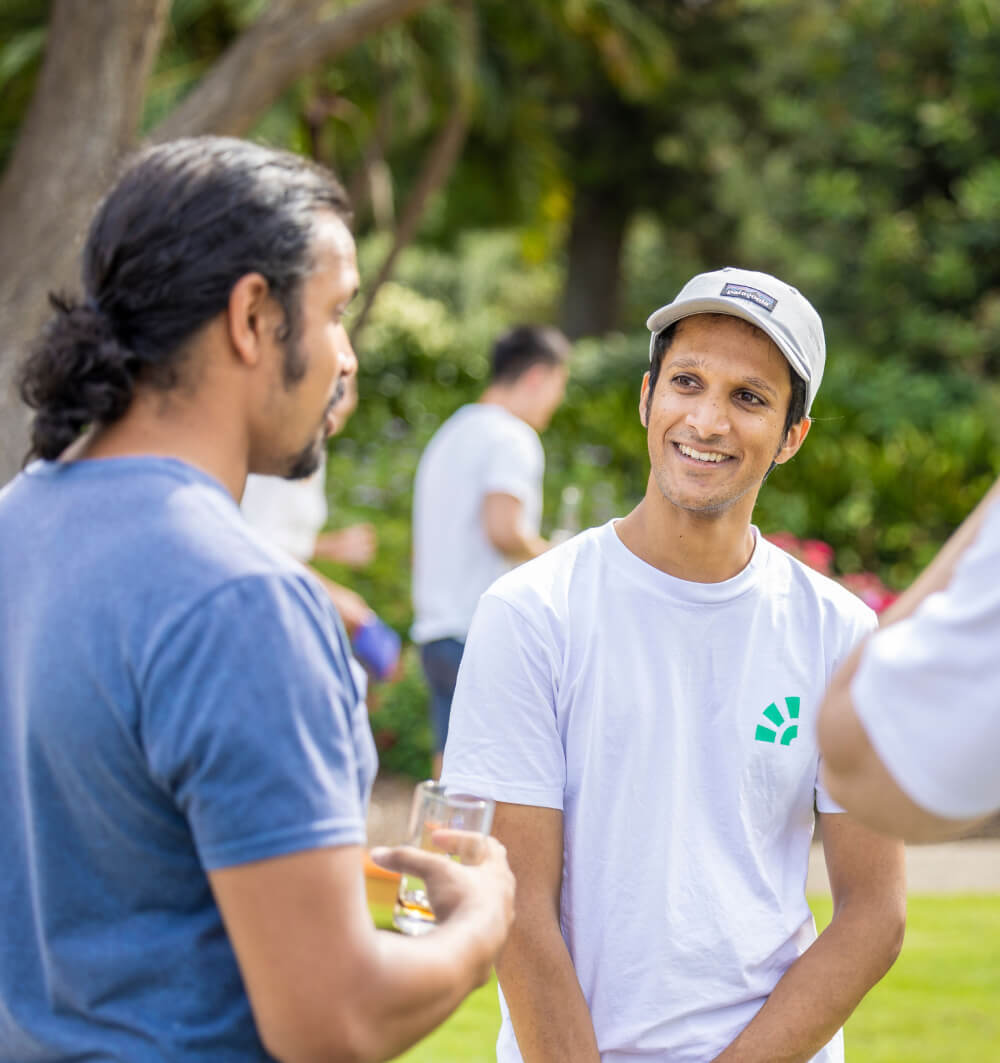 Blog
Brighte's remote-first working model
We want our team to do the best work of their careers here at Brighte. For us, that means a remote-first working model that gives our people the flexibility to decide what works best for them.
The past two years have seen a huge shift in the way we work at Brighte and opened up opportunities for us to reimagine how we work together to achieve our mission to make every home sustainable.
When COVID-19 cases first spiked in March 2020, we quickly shifted to remote working and put processes in place to support our team to work safely from home. In the two years since, we've continued to evolve our ways of working and rethink the traditional workplace to meet the needs of our growing business and enable our team to thrive - both professionally and personally.
Embracing flexibility
As we ramp up our efforts to electrify more Australian homes, we're working closely with our team to create a workplace that allows them to do the best work of their careers.
For us, that means a flexible, remote-first working model where our people can decide when they want to work in the office or from home. 
We live our values 'Be Human' and 'Brighter Together' and we know that for some, working from home allows them to better balance the demands of work and life - whether that's hanging out a load of washing when the sun is out or dropping the kids off at school in the morning (read about our gender-neutral paid parental leave policy to see how else we support working families of all shapes). While our office provides an energising space to focus, collaborate, socialise and take advantage of our well-stocked snack pantries! 
Keeping connected
At Brighte, working remotely doesn't mean working in isolation. Slack groups, quick huddles and Zoom meetings keep us connected throughout the day; our weekly All Hands ensures we're all in the loop on important updates, and monthly surveys provide us with regular feedback so we can continue to evolve and improve.
Regular team and company-wide events provide opportunities to socialise and connect face-to-face, while our local community hubs mean you can catch up with colleagues for a coffee close to home, whether you're in the northern beaches, eastern suburbs, inner west, western suburbs or the Sutherland Shire.
Collaboration is key
As a fast-growing energy-tech business, collaboration is key to our success. We make use of best-in-class digital tech stacks that allow us to collaborate remotely, from Miro and Slack to Confluence and Dovetail. 
For those times when in-person is best, our Sydney office near bustling Barangaroo serves as a meeting place and collaboration hub where teams get together to share ideas, workshop or try out the local cafes and debate which one makes the best flat white.
Embracing change
As the world continues to evolve, we're committed to embracing change and continuing to work with our team to create a culture and environment where they can shine bright.
If you're interested in joining us as we accelerate Australia's sustainable homes movement, check out our careers page for open roles.