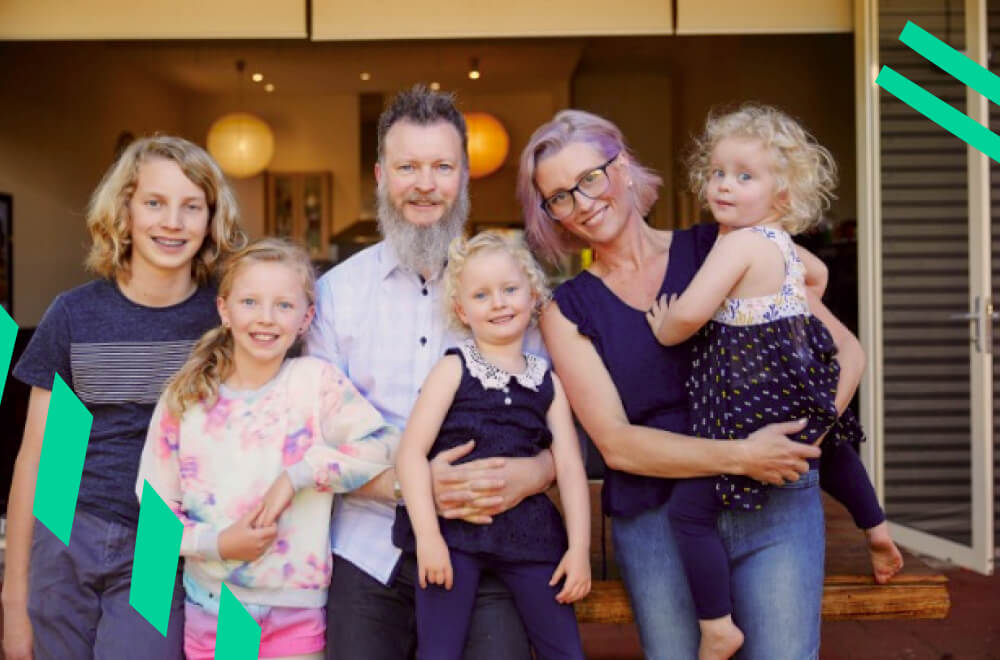 Blog
Astley family reduces their $3000 electricity bill.
Simon Astley and his wife Dyan first renovated their four bedroom family home in Adelaide nine years ago. Since then the Astley household has grown in size and they're now kept busy by their four children, Harrison, Daisy, Zara and Frankie.
By Carly Nichols
16 December 2018
For as long as they can remember the family have been environmentally aware and for many years installing solar panels has been on their home improvements wish list. Only recently, after Simon discovered how Brighte could support them with a 0% interest payment plan, did they turn their solar dreams into a reality. 
"We have been considering installing solar panels for a while and 2018 felt like the right time. We have a large family and of course our energy bills just keep rising. The payment plan from Brighte was a big motivator for us. It meant we didn't need a large deposit nor a down payment and instead we could make regular manageable fortnightly payments." 
Through installing solar Simon and Dyan wanted to set a strong example for their children. As Simon explained "We're raising our kids to be environmentally aware and now that we have a home that's powered by solar the kids are realising that greener energy solutions are the future. It's rewarding to see our kids appreciate that we all have a role to play in protecting our planet." 
After years of considering solar it was word of mouth that prompted the Astley's to contact Brighte - "One of our friends and my brother used Brighte to install their solar systems and both had very positive things to say." 
Despite having only recently turned on their solar panels the family are confident that their electricity costs will reduce significantly – taking their bill from $800 per quarter, or $3200 per year, to a small residual amount. And with an estimated payback period of only three years Simon is already planning ahead. He is keen to ensure the savings are invested back into the future education of their children."I want to invest the savings in education to bring real incremental benefits to the family through – rather than the money simply getting spread across our household expenses." 
Simon's advice to others who are considering solar is to be inquisitive from the get go: "Shop around and look at options – it's so important to ensure you are happy with the company you proceed with – ask lots of questions and place value on the company that can best deal with your queries."